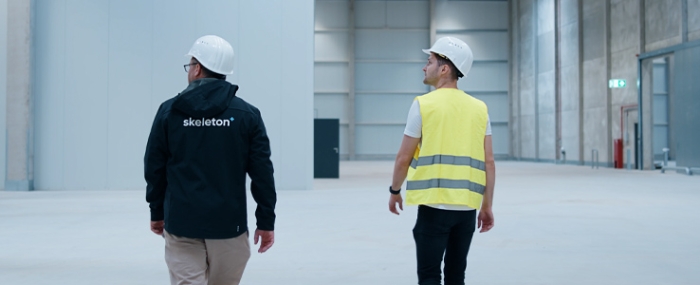 Business |
Skeleton secures €108 million in financing
Skeleton Technologies has closed a EUR 108 million funding round that includes Siemens Financial Services (SFS), Marubeni Corporation and other investors.
The company says that the funding will accelerate the development of next-generation products and finance the manufacturing expansion for its supercapacitors and the company's new high-power battery technology – the SuperBattery.
"Securing an investment from one of Europe's largest tech companies is a significant milestone for Skeleton. In addition to SFS' investment, Siemens is also a key partner, supplier, and customer. Their expertise in industrialisation and commercial partnerships will propel our growth and solidify our role in leading the energy transition," says Skeleton Technologies' CEO and Co-Founder Taavi Madiberk in a press release.
The companies have also partnered to automate and digitise Skeleton's upcoming factory in Leipzig, Germany.
"Siemens has a long-standing relationship with Skeleton, recently signing a cooperation agreement to digitize supercapacitors production with our Manufacturing Operations Management System. We're pleased to deepen this partnership by investing in their expansion and the development of advanced battery technologies," says Steffen Grosse, CEO of Equity Finance at SFS.
Existing investors, including Marubeni Corporation, have also contributed to the investment round. The conglomerate, which includes Warren Buffet's Berkshire Hathaway as a significant shareholder, distributes Skeleton's products in Asia and aids in acquiring customers for Skeleton's SuperBattery in the region. In addition to Siemens and Marubeni, Brazilian mining giant CBMM has made its inaugural investment in Skeleton.
Skeleton Technologies also develops and produces its own raw material called Curved Graphene. Curved Graphene is developed in Skeleton Materials' facility in Bitterfeld-Wolfen, Germany, using locally sourced materials. The development and production of substitute materials are viewed as critical to reducing the mineral intensity of clean technologies, and Europe's need for critical raw materials such as nickel or cobalt.
Skeleton is currently ramping up manufacturing of its supercapacitors' product line with a new factory in Markranstädt near Leipzig in collaboration with Siemens, and developing its novel SuperBattery technology, slated for future mass production.
With the concluded financing round, Skeleton's total funding exceeds EUR 300 million.