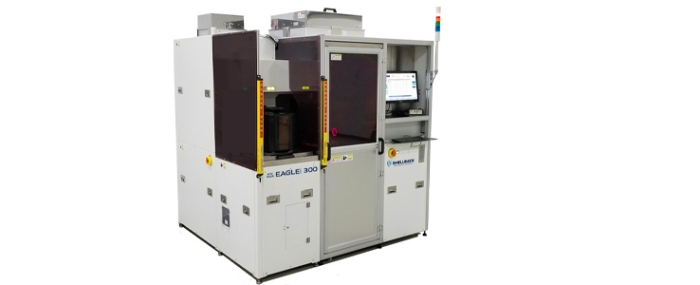 Business |
U.S. 300mm chip manufacturer Selects Shellback system
Shellback Semiconductor Technology says it has sold an EAGLEi 300 FOUP Inspection System to an unnamed 300mm chip manufacturer in the US.
"Over the past 3 years, EAGLEi300 has become the standard for 300mm foundries and high volume manufacturers throughout Asia. We're thrilled to see major North American customers benefiting from our best-in-class inspection technology as they invest in capacity expansions and new fab construction. Well known as the most accurate carrier inspection system available today, EAGLEi is an obvious choice to improve fab yield," says Wayne Jeveli, CEO of Shellback.
EAGLEi systems are used to improve fab yield by offering accurate, programmable multipoint wafer carrier inspection as a pre and post-clean step to ensure only carriers within tolerance re-enter production. EAGLEi 200 is available for 2" to 200mm wafer cassette & carrier inspection and EAGLEi 300 for automated 300mm FOUP and FOSB wafer carrier inspection.