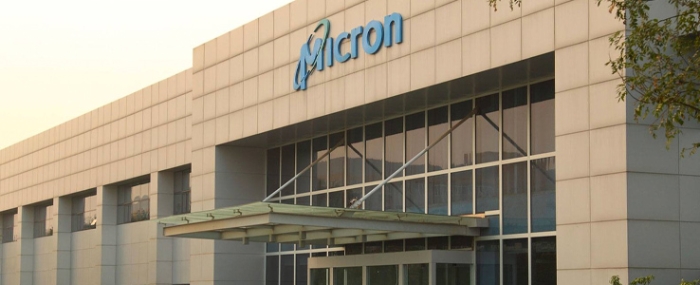 Business |
Micron is committed to China, plans $600 million investment
Micron says it will invest more than RMB 4.3 billion (USD 600 million) in a packaging and testing plant in Xi'an, China, including the acquisition of Licheng's Xi'an assets.
The memory chipmaker announced its plans in a Chinese language press release, in which it states that the company has decided to acquire packaging equipment of a subsidiary of Powercheng Semiconductor (Xi'an) Co., Ltd., and plans to build a new plant at Micron's Xi'an factory and introduce new and high-performance packaging and testing equipment.
In late May, Micron was targeted by the he Cyberspace Administration of China (CAC), which stated that the US company's products are a national security risk and that operators of critical information infrastructure in China should stop purchasing its products. Micron made no mention of the CAC's comments in its press release.
The new factory building announced will introduce a new production line for the manufacturing of mobile DRAM, NAND and SSD products to strengthen the existing packaging and testing capabilities of the Xi'an factory. Micron says that it has been preparing for the project for some time, and has started the qualification certification for the production of mobile DRAM in Xi'an.
"We are very pleased to be able to advance this important project. After the completion of the new factory building, we will gradually introduce new equipment and manufacturing processes in Xi'an. The acquisition of Licheng Xi'an assets enables Micron Xi'an to directly operate all packaging Testing business. We are very grateful for the close cooperation between Powercheng Xi'an and Micron," says Wu Mingxia, general manager of Micron China, in the press release.
According to the press release, the equipment of Powercheng Xi'an was operating in Micron's factory as part of a long-term deal signed back in in 2016. An agreement that has now expired, and Micron has agreed to acquire all of assets in order to continue operations at the plant. Micron expects the acquisition to be completed in about a year, subject to Chinese regulatory approval.
Micron will provide new employment contracts to all 1,200 employees of Licheng Xi'an. The new investment project will also create an additional 500 jobs, bringing the total number of Micron employees in China to more than 4,500.