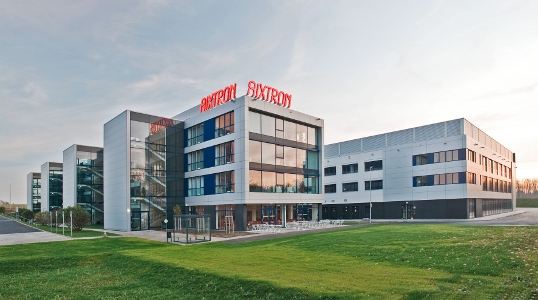 Business |
Aixtron to invest up to €100 million at its Herzogenrath site
The technology company is planning to build a new innovation centre – providing enhanced capacities for research and development – at its Herzogenrath site in Germany.
Aixtron says it will invest up to EUR 100 million in the new innovation centre, which will boast 1,000 square metres of cleanroom space. The new building will create further capacities for the next product generations which are already in preparation today, as well as for further product developments beyond that.
"With our products, we address the megatrends of digitalization, electromobility and energy efficiency and are experiencing a strong and steadily growing demand. Technical innovations and product developments that precisely address the needs of our customers are the key to our success. And our dynamic environment offers us further growth opportunities," says Dr. Felix Grawert, CEO of Aixtron SE. "We are therefore very pleased that the Supervisory Board has approved this project which will enable us to create the foundation for further product developments and for future growth."