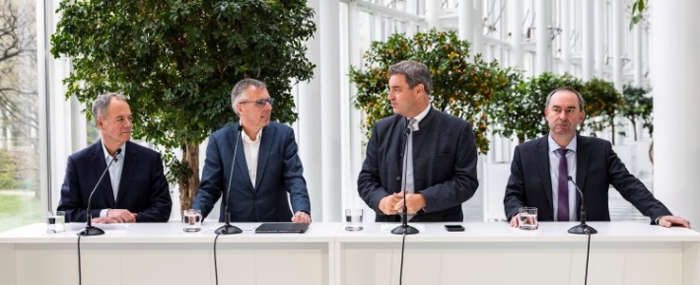 Business |
Wolfspeed and ZF to open R&D center in the Nuremberg
As part of their strategic partnership announced earlier this year, ZF and Wolfspeed plans to establish a joint European R&D center for SiC power electronics in the Nuremberg Metropolitan Region.
The new joint research facility is supported by the German federal government and the regional government of Bavaria. Like the planned Wolfspeed SIC chip factory in Ensdorf, Saarland, funding for the new centre is subject to approval by the European Commission under the EU's Important Project of Common European Interest (IPCIE) scheme.
ZF and Wolfspeed are looking to develop the two facilities as the cornerstone of a new European Silicon Carbide technology network. ZF says that construction will begin as soon as the IPCEI funding approval has been secured – for both projects – which is expected later this year
The goal of the collaboration is to develop breakthrough innovations for SiC systems, products, and applications, covering the entire value chain, from module to complete systems, thus reducing time-to-market significantly.

The joint research centre will focus on consumer, commercial, agricultural, and industrial vehicles, as well as the industrial and renewable energy markets – which means that the company is looking to cover all mobility segments. The companies intend to generate advancements in electrification solutions such as improved efficiency, increased power density, and higher performance.
"The research centre is of outstanding importance for the energy and mobility transition in the EU and supports the strategic goals of Europe," says Dr Holger Klein, CEO of ZF, in a press release. "In addition, optimizing Silicon Carbide technology advances industrial transformation and strengthens the independence of European supply chains."
ZF and Wolfspeed are collaborating with other scientific and industry organisations to build a comprehensive European Silicon Carbide technology network. To this end, ZF will use its membership in the European Center of Power Electronics (ECPE) and share key research results at the European level. Over time the research centre is planned to develop into an electronics and semiconductor campus.
"This research facility further strengthens our partnership with ZF and underlines our long-term commitment to turn our unique know-how from more than 35 years of experience in Silicon Carbide power electronics into state-of-the-art solutions for our industry partners," adds Gregg Lowe, CEO of Wolfspeed Inc.