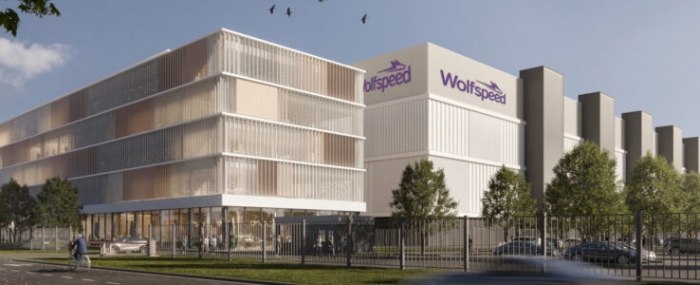 Business |
Wolfspeed to build the world's largest 200mm SiC fab in Germany
US SiC specialist Wolfspeed says it will build the world's largest 200mm Silicon Carbide device fab in Ensdorf, Germany, together with automotive supplier ZF.
The companies aim to enable next-generation mobility via a partnership that includes the creation of a joint innovation lab to drive advances in SiC systems and devices for mobility, industrial and energy applications.
The partnership also includes a significant investment by ZF to support the construction of – what is claimed to become – the world's "most advanced and largest 200mm Silicon Carbide device fab in Ensdorf, Germany".
However, both the joint innovation lab and Wolfspeed's device fab are planned as part of the Important Project of Common European Interest (IPCEI) for Microelectronics and Communication Technologies framework, and are dependent upon state aid approval from the European Commission.
In a press release the companies state that the R&D centre will focus on innovation for SiC systems and devices to meet specific requirements in all mobility segments. This includes consumer, commercial, agricultural, and industrial vehicles – but not only that, the companies are also targeting the industrial and renewable energy markets.
In a separate press release, Wolfspeed detailed its plan to build a fully automated 200mm wafer fabrication plant in Saarland, Germany – the company's first fab in Europe.
By making a sizeable financial commitment, in the hundreds of millions of dollars range, in exchange for Wolfspeed common stock, ZF plans to support this new construction. ZF will hold a minority stake in the fab as part of this venture, but Wolfspeed will have complete operational and managerial control of the new fab.
Fab construction at the 35-acre (14-hectare) site is anticipated to begin in the first half of 2023.
"We have a strong partner by our side in ZF, which brings industry-leading experience in scaling components for electric mobility as well as the aptitude to accelerate innovation in Silicon Carbide systems and power devices. I am confident this partnership will lift Silicon Carbide semiconductor technology to a new level of global impact, supporting increased sustainability and efficiency efforts across a multitude of industries," says Gregg Lowe, president and CEO of Wolfspeed in the press release.
The company states that the fab will be designed for "groundbreaking manufacturing processes" to produce the future generation of SiC devices. Once fully operational, the fab will employ more than 600 people.