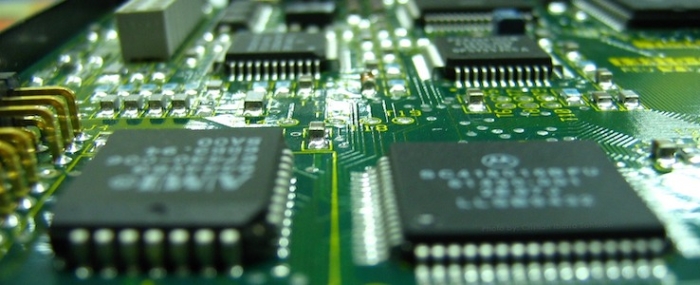 Business |
Japan joins in on chip sanctions against China
Japan will impose export restrictions on a variety of semiconductor manufacturing tools, aligning its technology trade restrictions with US efforts to limit China's capacity to produce cutting-edge chips.
More specifically, the export restrictions involve 23 types of semiconductor manufacturing equipment. Japan – which is home to key chip equipment manufacturers such as Nikon Corp and Tokyo Electron – did not specifically name China as the target of the restrictions, but rather stated that manufacturers would need to obtain export permission for all regions, news agency Reuters reports.
"We are fulfilling our responsibility as a technological nation to contribute to international peace and stability," Minister for Economy, Trade and Industry Yasutoshi Nishimura said during a news conference.
The main reason for the export restrictions is that Japan wants to stop its technology from being used for military purposes and is not targeting any particular nation, the minister continued.
However, the decision is being touted as a major win for the US, which since October last year imposed restrictions limiting China's access to chipmaking technology in order to slow the country's technological and military advances.
In order to safeguard national security, the Dutch government announced earlier this year that it would impose limitations on the export of the nation's "most advanced" microchip technology. The Dutch government is said to have been in discussions with the US regarding export restrictions on semiconductor equipment sales to China since late 2022.
In October last year, market research firm IDTechEx reported that the implementation of the US export regulations have caused a wave of mass withdrawals of American workers, including the resignations of high-level management personnel, from Chinese semiconductor companies. The limitations of acquiring manufacturing equipment will certainly make China's advanced Si development much more difficult – and SMIC, YMTC, and CXMT are expected to feel the brunt of these restrictions.
Reuters reports that both the Netherlands and Japan agreed to join the US in its efforts to curb China's ability to develop advanced chips. The two nations reportedly agreed to restrict exports of equipment with the capability to manufacture sub-14 nanometre chips in January, but did not go public with the agreement to avoid provoking China, Reuters reports citing unnamed sources.