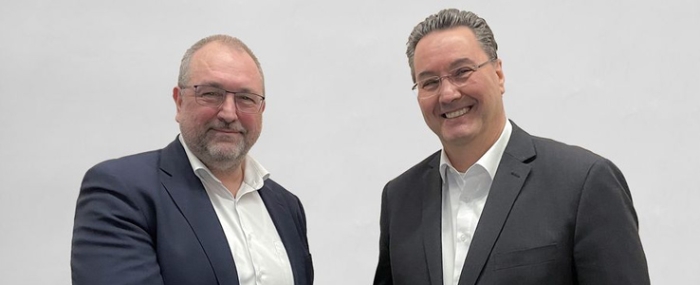 Embedded |
German heavyweights team up to unify design schematics
German embedded and edge computing heavyweights, congatec and Kontron, are teaming up to reduce NRE costs, accelerate time-to-market, and improve product & supply security.
The companies have concluded a cooperation agreement to standardise the design schematics of COM-HPC evaluation carrier boards from both companies, and to publish most of these schematics in public design guides. The ultimate goal is to improve design security through standardisation, to reduce OEMs' NRE costs, and to accelerate their time-to-market for new modular high-performance embedded and edge computing solutions based on the new COM-HPC standard.
The companies – which are otherwise competitors – are not only looking to improve standardisation, but also to raise supply security through dual sourcing strategies. Looking at the past two years it's relatively easy to see how global supply bottlenecks drastically increased the sensitivity of OEMs. congatec and Kontron will therefore put a distinct focus on plug & play capabilities – meaning that developers will be able to use Computer-on-Modules from either vendor on any evaluation carrier board from either company.
The initial focus of the cooperation between congatec and Kontron is the standardization of evaluation carrier boards for the COM-HPC Client and Server form factors, with further module standards such as COM Express and SMARC to follow. This will allow customers to use not only the design guides but also the carrier board layouts as best practice benchmarks for their own designs. And as international threat scenarios have increased, the companies says that the new standardised and interoperable evaluation carrier boards will follow highest cybersecurity requirements.
Both companies emphasise that the cooperation relates exclusively to the standardisation of evaluation carrier boards and that module development will remain strictly separate, as this core business is highly competitive.