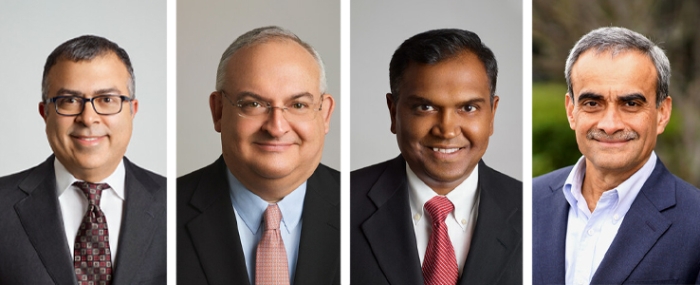 Business |
Lam Research makes several new executive appointments
Lam Research has made a series of changes to its management structure across operations, innovation, product groups and sales. These changes are intended to further position the company to capitalise on the growth opportunities available in the semiconductor industry.
These new leadership appointments include Pat Lord moving into the newly created position of executive vice president and chief operating officer (COO). Vahid Vahedi will take on the role of senior vice president and chief technology officer (CTO) – succeeding Rick Gottscho, who starts a new executive leadership position at the company focused on the innovation ecosystem.
In addition, Sesha Varadarajan will oversee the newly combined etch and deposition business unit, Global Products Group, and Neil Fernandes becomes senior vice president, global customer operations. Lord, Vahedi, Gottscho, Varadarajan and Fernandes will report directly to Tim Archer, president and CEO at Lam.
"Pat, Vahid, Rick, Sesha and Neil exemplify the Lam core values of agility, achievement, and innovation and continuous improvement. This next phase of leadership at Lam will reinforce the company's ability to capitalize on future innovation inflections and support our customers in the 3D era of chipmaking and beyond," says Tim Archer in a press release
As COO, Lord will be responsible for driving operational effectiveness, productivity and business resilience in support of Lam's long-term growth goals.
As CTO, Vahedi will focus on driving breakthrough solutions that will define the next generation of semiconductors, ranging from dry resist technology to innovations in etch, deposition, advanced packaging and materials science that will accelerate scaling in the 3D era.
As senior vice president of the Global Products Group, Varadarajan will oversee product design, engineering and business processes to deliver industry-leading etch and deposition solutions at the right cost, quality, volume and reliability for its customers.
Previously global vice president of customer operations, in his new role, Fernandes will lead sales and customer operations across Lam's global footprint. He joined the company in 2012 following the acquisition of Novellus Systems.