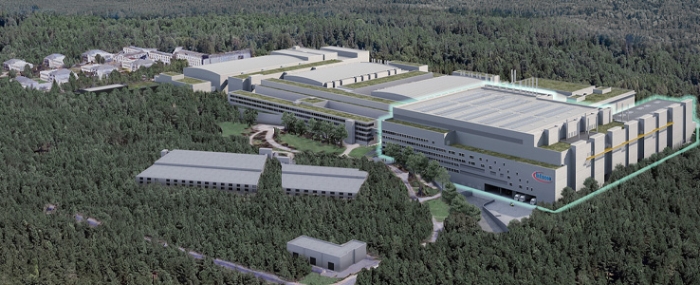 Components |
Green light for Infineon's new Dresden fab
Infineon says that it is starting construction of its new plant for analog/mixed-signal technologies and power semiconductors. Following an extensive analysis, the Infineon Management Board and supervisory bodies gave the green light for the Dresden site.
The company states in a press release that the German Federal Ministry for Economic Affairs and Climate Action (BMWK) has approved an early project launch, meaning that construction can already begin before the completion of the inspection of legal subsidy aspects by the European Commission. Infineon is seeking public funding of around EUR 1 billion.
Infineon plans to invest a total of approximately EUR 5 billion in the plant, which is set to begin production in 2026. CEO Jochen Hanebeck says in the press release that the company is picking up the pace, expanding its production capacities to be able to fully leverage the opportunities that come via trends such as digitalisation and decarbonisation.
"We see structurally growing demand for semiconductors, for example for use in renewable energies, data centers and electro-mobility. By building the 300mm Smart Power Fab in Dresden we are establishing the prerequisites necessary to successfully meet the rising demand for semiconductor solutions."
When the EU Commission first presented the European Chips Act, President of the European Commission, Ursula von der Leyen, states that"By 2030, 20% of the world's microchips production should be in Europe. Keep in mind that the world's production itself will double. This means quadrupling today's European production."
There is no time to lose and Infineon's investment is a much-needed contribution to achieving these goal.
The current plan is to start construction in 2023 and to be able to kick off manufacturing activities during the fall of 2026. The expansion is set to create approximately 1,000 highly qualified jobs. Once operating at full capacity, the Dresden Fab will let Infineon achieve additional revenues on the order of the investment amount each year.