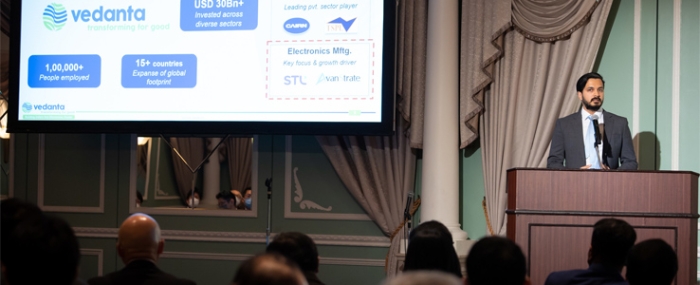 Business |
Vedanta inks semiconductor agreement with 30 Japanese firms
Vedanta Group has signed Memoranda of Understanding with 30 Japanese companies for the development of India's semiconductor and glass display manufacturing ecosystem.
These agreements were signed at the Vedanta-Avanstrate Business Partners Summit 2022 held last week at Tokyo, Japan.
Earlier this year, Vedanta and Foxconn announced their intention to set up semiconductor and glass fab units in India's Gujarat state. The project envisages a total investment of USD 20 billion with an employment potential of over 100,000 people.
"We are committed to making India a hub for electronics manufacturing. Vedanta is focussed on taking the lead in creating the electronics industry ecosystem. This comprehensive plan has potential to generate business opportunities of over $40 Bn for our partners in the coming years," Mr. Akarsh K. Hebbar, Global MD, Display and Semiconductor Business, Vedanta, said in a press release.