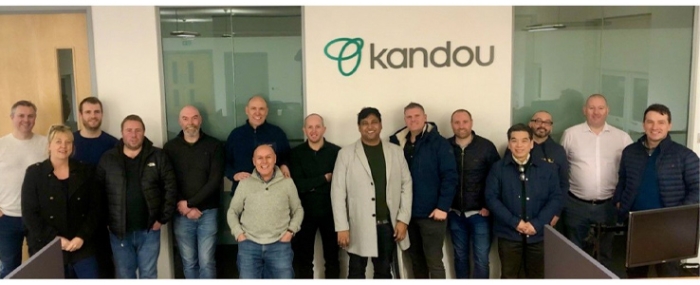 Business |
Kandou expands with new office in Scotland
The Swiss specialist on high-speed, energy- efficient chip-to-chip link solutions is expanding and announces the official opening of its new Silicon Glen office in East Kilbride, Scotland.
The new Kandou facility can accommodate more than 20 employees in product, test, packaging and quality engineering and supply chain roles. The company says in an update that it is currently recruiting to fill open positions in several of these areas.
"Scotland has a rich electronics heritage, well-educated workforce and Kandou has attracted highly skilled engineers and talented professionals. Kandou's new location is in the center of Silicon Glen, at the heart of the electronics sector in Scotland, giving us access to a network of semiconductor fabrication and design expertise," says Frank Lavety, Kandou's General Manager in a press release.