Business | April 16, 2018
Continental expands production with new facility in China
German technology company, Continental, has broken ground on its greenfield facility in Wuhu, China, dedicated to powertrain components.
The new production facility is located in the Wuhu Economy and Technology Development Zone, and covers an area of 80'000 square metres. With an initial investment of about EUR 28 million for land and building, the first phase of the project will provide the company with approximately 8'000 square metres of shop floor, more than 9'000 square metres of storage space, 700 square metres of office space and 1'500 square metres of other supporting facilities area, the company states in a press release. The company expects to start construction in the second quarter of 2018 with production scheduled for the third quarter of 2019. The facility will have a total of 24 production lines installed to produce various drivetrain products including sensors and actuators as well as fuel and exhaust management components. With this approach, Continental follows its local for local strategy to better serve the customers in China and beyond.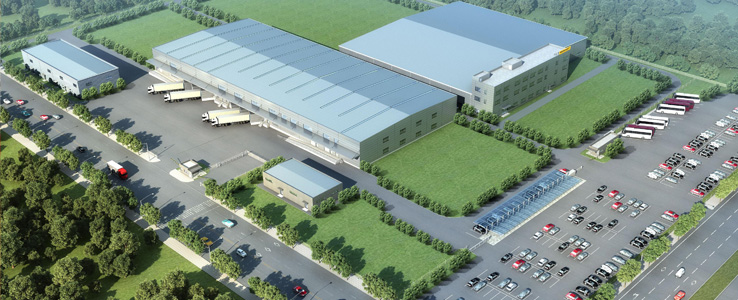 "Our investment in this new facility demonstrates our strong confidence to the Chinese market, and helps us further strengthen our production base in China to meet growing business demand. The new facility will offer the latest advanced 'Clean Air' system solutions to fulfill local market needs that not only satisfies the requirement of local support from customers and business partners, but also further manifest the commitment of corporate social responsibility to the Chinese market," says Enno Tang, President and CEO of Continental China in the press release.
---
Images:
© Continental
Related news