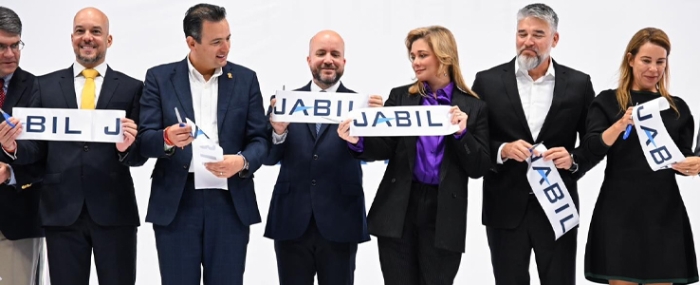 Electronics Production |
Jabil opens third facility in Chihuahua, Mexico
EMS provider Jabil has officially opened its third production facility at its site in the city of Chihuahua, Mexico – creating new jobs in the region.
The plant – which spans more than 250,000 square feet – will play a key role in supporting Jabil's customers across the energy, automotive and transportation, healthcare, digital print, and retail industries. The state of Chihuahua has provided Jabil with support in the areas of labour, logistics, and security to ensure a successful expansion.
"This expansion will allow us to serve our customers better, create more jobs and opportunities for our talented workforce, and contribute to the economic and social development of the region. We are grateful for the support and collaboration of the local authorities and the community, who have made this project a reality," says Victor Brizuela, Jabil's vice president of operations for Latin America, in a press release.
The plant is the latest advancement in a period of growth for Jabil's Chihuahua site. Over the course of just one year, the location's workforce has grown from 8,000 to approximately 10,000 employees.
"This new facility will enhance our operational efficiency and flexibility, as well as our ability to deliver high-quality products and services to our customers across different industries and geographies," says Sándor Kékesi, operations director at Jabil's Chihuahua site.