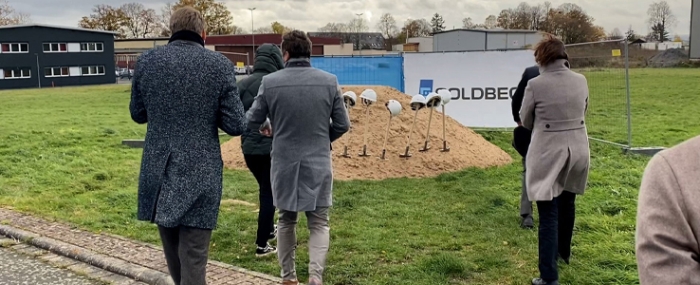 PCB |
Mycronic breaks ground on german expansion
The headquarters for Mycronic's PCB Test business line in Wertheim, Germany will relocate from Reicholzheim to Reinhardshof by the end of 2024.
The company found itself in need of a bigger and better optimised facility on the European continent, thus the decision to relocate its PCB Test business line from Reicholzheim to Reinhardshof was taken. On November 14, 2023, a groundbreaking ceremony took place on the building site of the new facility.
Once completed – in about a year – a new three-story office building with 1200 square metres of floor space will house administration and the development department. Mycronic states in an update that the production area will be expanded to an area of 3000 square metres, where systems for the electrical testing of PCBs will be manufactured.
Mycronic acquired atg Luther & Maelzer back in 2021and it has since been a part of the Swedish technology group and part of Mycronic's Global Technologies division. With around 200 employees worldwide, atg Luther & Maelzer is a developer and manufacturer of electrical inspection and testing equipment for bare PCBs.