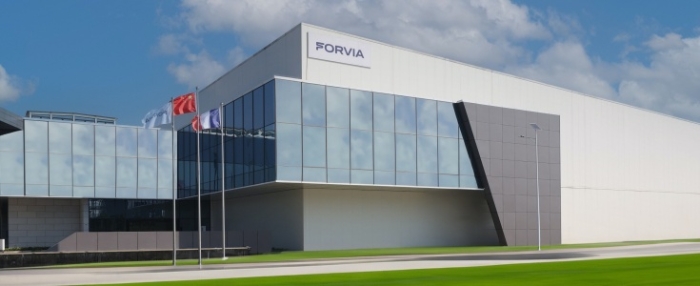 Electronics Production |
FORVIA inaugurates electronics mega plant in Fengcheng
Franco-German automotive giant FORVIA is expanding its footprint in China with a new 30,000 sqm facility.
Over the past 30 years, the company has opened has more than 80 sites across more than 30 cities in the country. It currently employs around 32.000 people. Now, its subsidiary company Faurecia has confirmed more expansion with a new 'mega plant' at Fengcheng, Jiangxi.
It says the site will host 1,200 employees and will manufacture products in three areas: display technologies, cockpit electronics and automated driving. It will target an output of two million units per year.
FORVIA officially inaugurated the plant in the presence of government representatives, partners and more than 40 customers – and trumpeted the environmental credentials of the project. It said the Fengcheng Electronics Mega Plant will achieve net-zero on scopes 1 and 2 and has been awarded the LEED Gold certification.
It also highlighted the project's use of digital twin technology. Prior to its construction, a digital plant simulation was created to project the operation of its 89 production lines as well as its logistics chain. It claims this approach streamlines construction, leading to quicker completion and better operational efficiency.
"The automotive electronics market is booming with the support of China's policies. It is crucial to continue to invest and innovate in order to benefit from the deep automotive transformations toward electrification, automated driving and cockpit electronics. Our Fengcheng Mega Plant will enhance the Group presence in China automotive and further facilitate the development of our complete electronics supply chain, said Patrick Koller, Chief Executive Officer of FORVIA."
FORVIA was created in 2022 by the merger of France-based Faurecia and Germany's HELLA. The Group has relationships with more than 40 Chinese automakers. In 2023, the FORVIA Electronics business achieved sales of EUR 1.1 billion in China alone.