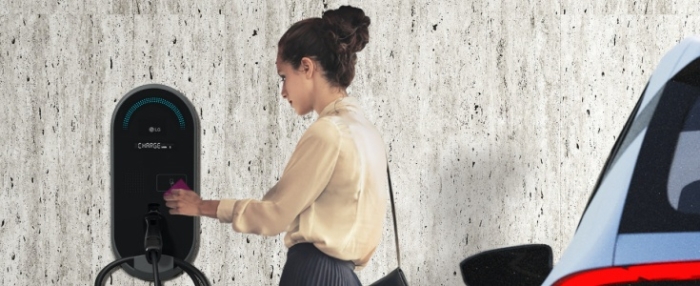 Electronics Production |
LG Electronics to enter the US EV charger market in 2024
South Korea's LG Electronics has confirmed it will launch its first line of AC and DC powered EV charging stations in the US.
The firm is already well-established in the charging space. In 2022, it acquired South Korean EV charger solutions provider, AppleMango (jointly with GS Energy and GS Neotek) to complement its in-house-developed EV charging management system.
But now LG is targeting the fast-growing US region. The company says it will roll out an 11-kilowatt charger and a 175kW fast-charging model in the US market in the first half of 2024. It also intends to expand its lineup of fast chargers in the second half of next year.
The 11kW charging model can be attached to a wall or the ground, and offers a stable charging service even in limited power capacity. The 175kW fast charger supports both the Combined Charging System and the North American Charging Standard -- the two most common EV charger standards. It features a touch display with space for advertising.
LG knows that US motorists will need hundreds of thousands of additional Level 2 and Level 3 chargers to support the growing number of EVs on the road. Indeed, Goldman Sachs and IHS Global Insight predict that EV sales in the US will jump from 9% of total vehicle sales in 2023 to 20% in 2025, and 50% by 2030.
LG's strategy is to target hotels, restaurants, venues, transit hubs, municipal buildings and other locations – and give them the opportunity to own and operate their own EV charging stations.
"LG is committed to delivering systems and solutions to help US commercial customers develop the infrastructure to charge electric vehicles, which is critical to the success of the industry and the nation's clean energy goals," said LG Business Solutions USA's Senior Vice President Nicolas Min. "Our product roadmap supports various use cases to provide a flexible, adaptable family of EV chargers to keep America moving as electric vehicles continue to grow in popularity and capabilities."