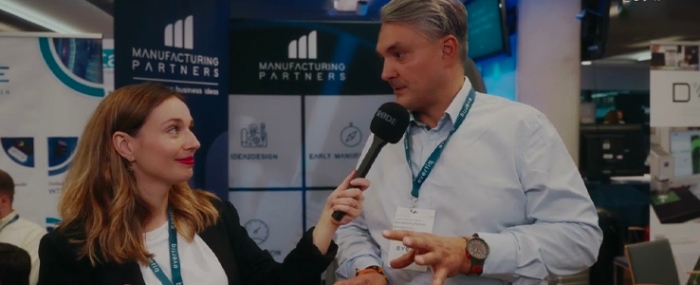 Electronics Production |
Sustainability is a focus for Manufacturing Partners
During Evertiq Expo Warsaw 2023, Evertiq's Ewelina Bednarz had the opportunity to talk to Włodzimierz Babś, CEO and Managing Director of Manufacturing Partners - a new player in the European battery market.
As Włodzimierz Babś explains in the interview below, Manufacturing Partners was established in December of 2022 and has in a very short amount of time established several several business lines – electromechanical assembly, wire harnesses, and battery recycling.
"Our mission is sustainability because we want products to last as long as possible. A great example of this is battery packs, which often die too early. For some reason, they cannot be used anymore. Our mission is to give them a second life," says Włodzimierz Babś in an interview.
As an example, Manufacturing Partners showed off a vintage boat by CJ Patterson, which was renovated, adapted for electric propulsion and equipped with a 36-kilowatt battery pack derived from recycled materials, specifically from city scooters, which the Gdańsk company a second life.
Manufacturing Partners has ambitious plans for the future, the company wants to develop further and start mass production. In 2024 the company will move to its new headquarters to start the journey.