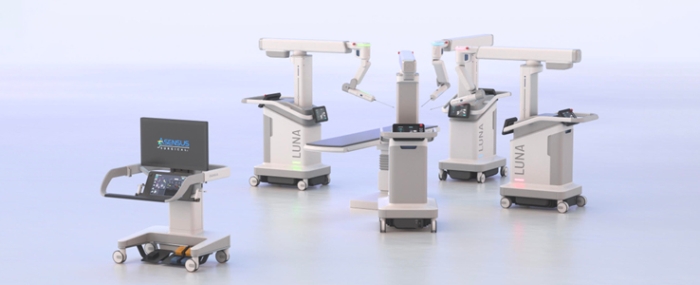 Electronics Production |
Asensus turns to Flex for design & manufacturing services
Medical device company Asensus Surgical has turned to EMS provider Flex for design and advanced manufacturing services for Asensus's LUNA Surgical System, a next-gen surgical robot platform.
Flex will provide a range of services across LUNA's product lifecycle to enable Asensus Surgical to deliver the platform at scale, faster. These include design for manufacturing services to assess and improve the surgical systems' manufacturability, ensuring a fast transition from product design to ramp to full-scale manufacturing.
"Flex's proven track record of delivering complex electromechanical systems across diverse industries and deep understanding of the complex requirements for medical devices will enable us to accelerate time-to-market for our LUNA platform," says Anthony Fernando, Asensus Surgical President and CEO in a press release.
The LUNA Surgical System is a robotic and instrument system and the foundation of Asensus Surgical's digital surgery solution. These systems will be powered by an Intelligent Surgical Unit to increase surgeon control and reduce surgical variability. With the addition of machine vision, augmented intelligence, and deep learning capabilities throughout the surgical experience, the company seeks to address current clinical, cognitive and economic shortcomings that drive surgical outcomes.
"The rapid advancement of surgical robotics technology has the potential to significantly enhance precision and technique in surgeries, transforming patient care globally," says Randy Clark, President, Health Solutions, Flex. "Our collaboration with Asensus Surgical will enable them to deliver the LUNA platform to market faster, reliably, and sustainably, making next-generation surgical robotics solutions more accessible to patients worldwide."