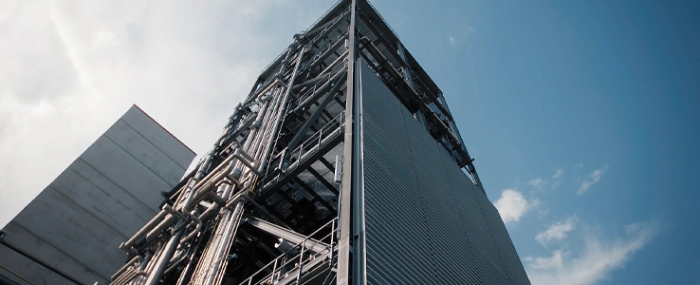 General |
Group14 Technologies launches its European push
Group14 Technologies, a manufacturer and supplier of silicon battery technology, has launched Phase I of its European manufacturing roadmap by beginning preparations to restart operations at its newly acquired silane factory in Spreetal, Germany.
Idled since 2016, the silane factory will manufacture a necessary precursor for many energy storage applications including silicon batteries and solar panels.
One of the premier automotive hubs in the world with a long-standing record of technical and engineering excellence, Germany has started to pursue more localised sourcing and production opportunities to de-risk its reliance on imports. Making the country a prime location for Group14 to establish its foothold in Europe. Germany is also home to many of the company's partners and investors such as Porsche and BASF.
Group14 technology is already commercialised in consumer electronics and is expected to be in EV batteries next year. As EV demand continues to surge, the company has scaled the production of its technology and is now moving forward with its strategic modular approach to manufacturing, simultaneously constructing factories in North America and in Asia, the latter as part of a joint venture with SK, a press release reads.
With the German government's intent to invest in renewables, Group14 opted to set up its European base of operations in Germany, starting with the acquisition of Schmid Silicon, which included a silane factory in Spreetal. With its latest acquisition, Group14 is looking to boost optionality by securing access to silane gas, boost access by bringing localised EV battery production to the region.
As part of Phase I of its European expansion plans, Group14 is looking to restart the idled silane factory in Spreetal, Germany. With 15 employees in Germany today, Group14 expects to hire more than 65 employees by the end of 2024 for its silane factory, including engineers, operators, technicians and administrative staff across all levels, as the company works to bring the factory back to its full production capacity.
"We see a clear alignment between our vision to strengthen localised battery supply chains and Germany's commitment to building a robust clean energy economy," said Group14 CEO Rick Luebbe, in the press release. "Our investment in Germany not only brings us closer to our partners and customers, but it brings us closer to a global clean energy economy built on next-generation manufacturing to create new economic opportunities for local communities."
Within the next six months, Group14 plans to set up its first European office while it explores opportunities to build its third Battery Active Materials factory (BAM-3) in the country.