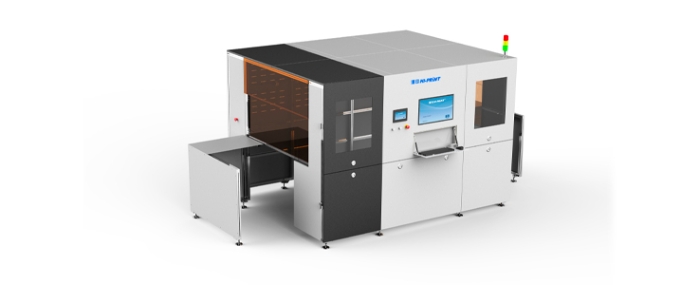 PCB |
Ventec Giga Solutions to distribute Hi-Print inkjet portfolio
Ventec Giga Solutions, the equipment division of Ventec International Group, has reached an agreement to distribute high-performance inkjet-printers from Hi-Print in Europe and North America.
Hi-Print inkjet printers for precision printing of solder masks and PCB identification including legends and QR codes. As a high-speed, digital alternative to silk-screen printing, Hi-Print's inkjet solutions are configurable, programmable, efficient, clean, and ready to start printing instantly after the design is loaded.
"Since we first met Hi-Print, we have been excited about the innovation and quality evident in the products and the opportunities to grow sales in our marketplace," said Ramesh Dhokia, Business Unit Director, Ventec Giga Solutions in a press release. "With Ventec's extensive distribution network, market knowledge, supply-chain management capabilities, and customer support services, we expect to build a strong and close partnership that will deliver enduring success."
The Hi-Print portfolio includes single- and dual-workbench inkjet printers, highly automated printers including inline models, the AR20LK roll-to-roll printer for flexible printed circuits, and the SD200 dedicated double-workbench solder-mask printer. Capable of producing several thousand units per day, the printers offer outstanding features that enhance flexibility and productivity, including multiple configurable print heads, automated clamping, and one-touch operation.
"Our printers bring game-changing speed and flexibility to electronic manufacturing, and we are confident that Ventec Giga Solutions can grow sales in high-value territories throughout Europe and North America," adds Hi-Print CEO Mr Cheng Wen. "We are looking forward to working with Ramesh and his team and to jointly focusing our energies on ensuring the success of this relationship."
Ventec Giga Solutions handles factory design, equipment selection, sales, installation, commissioning and training on behalf of customers.