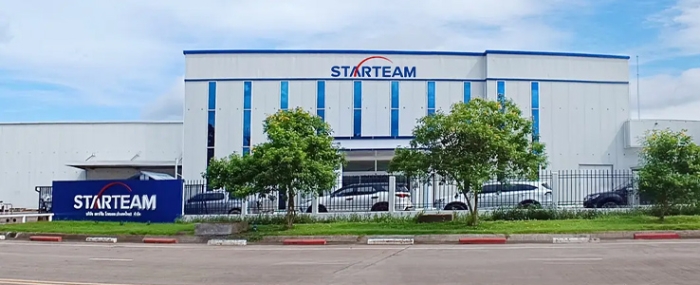 PCB |
STARTEAM GLOBAL new Thai PCB factory is up and running
PCB manufacturer STARTEAM GLOBAL has officially opened its new PCB manufacturing factory in Prachinburi, Thailand.
In addition to the company's existing operations in Jiangyou, China, the expansion marks a significant move in its long-term growth strategy to diversify its operations, increase production capacity, and enhance synergy and resource utilisation. With Thailand being a large automotive player, it has also become a hub for the electronics industry.
Nestled in Prachinburi province, just east of Bangkok, the Prachinburi STARTEAM (PST) factory operates in the 304 Industrial Park.
It is worth pointing out that the investment in Thailand is not a relocation of the company's operations from China. The decision to open PST is part of the company's China+1 strategy, aimed at diversifying its manufacturing locations while maintaining its commitment to the existing facility in China.
"This expansion allows us to meet the increasing demand for our products and strengthen our position and relationships with our valued customers in the ever-evolving geopolitical landscape," the company writes in a press release.
To maximise productivity, the site has been well equipped with new machinery, including 12 drilling machines from Schmoll Maschinen. Each machine boasts 6 spindles that can rotate at speeds of up to 200k RPM, with half featuring controlled depth drilling. Other notable machines include Laser Direct Imaging (LDI) technology from Hans Laser and Wet Processing from Universal (UCE).