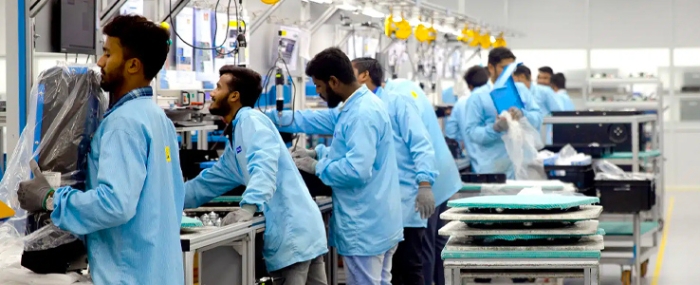 Electronics Production |
Incap continues to bet on India
Incap India continues to enhance its production capabilities by equipping its new factory in India with the latest technology.
According to Murthy Munipalli, the Managing Director of Incap India, the company has started full-fledged production in its newest – third – factory in Tumkur. Around 300 employees will be contributing their expertise to the production process in the new factory. Together, the three factories at Incap India have 26,500 square metres of total floor space.
Two SMT lines have been successfully installed, and all equipment is set in working order. Adding to this the factory is also equipped with an X-RAY machine, two wave soldering machines, a dry heat chamber, stuffing lines, and Finished Goods (FG) Storage.
"The third factory expansion highlights our commitment to supporting our customers' growth. By increasing our production capacity and integrating advanced technology, we are positioned to deliver even greater value and support to our customers worldwide," says Munipalli, in a press release.
Incap India's factories are located in Tumkur, near Bangalore. At its factories in India, Incap specialises in manufacturing electronics and box-build products, particularly in power electronics. The factories produces inverters and UPSs, PCBs for fuel and cash dispensers, power supply units, rescue devices, solar inverters, drives, and medical devices, as well as devices for other electronic industrial products.