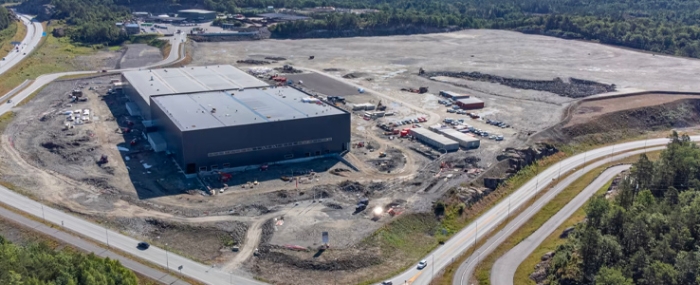 Electronics Production |
Morrow Batteries, one step closer to scale production
The Norwegian battery manufacturer has sent certified LFP B-sample batteries to customers, taking yet another step towards GWh scale production.
Earlier in September, the battery manufacturer said that it was raising up to EUR 70 million (approximately NOK 800 million) through a private placement guaranteed by the company's largest owners, providing capital for the company to continue its development and bringing it closer to commercial production.
Commencement of production at the company's first GWh cell factory in Arendal, Norway is anticipated early next year, and the project has garnered significant interest. The new funds will primarily be allocated to support continued growth and the construction and development of the Morrow Industrialization Center on the Battery Coast of Southern Norway.
Now the company announces another significant step towards commercial production. Morrow has produced and certified LFP B-sample batteries that are now ready for shipment to potential customers for further validation.
"We are pleased to reach this significant operational and technological milestone. Completing multiple international acceptance tests with strong results brings us to the production phase. This is a breakthrough for Morrow as we prepare for GWh scale battery manufacturing in Norway", says CEO Lars Christian Bacher in a press release.
The LFP B-samples are produced at Morrow's Asian facilities and the cells have been through a thorough internal acceptance test phase over the past months.
Morrow says that it will ship 300-500 certified LFP B-samples to potential customers over the coming months.
"Completing the B-samples and approaching full-scale production in mid-2024 proves the quality of our industrial platform and commitment to becoming a leading battery producer in Europe", says Bacher.
The company is currently installing production equipment in the Morrow Cell Factory, with 51 containers arriving last week and another 450 expected over the following weeks.