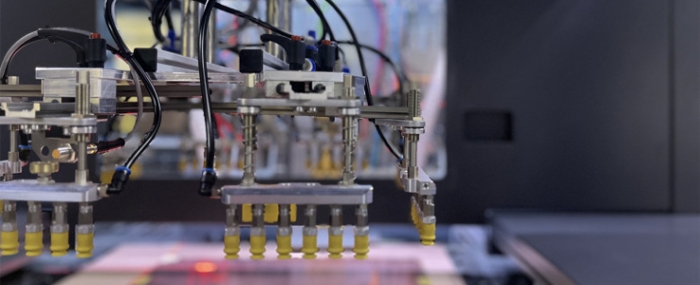 PCB |
Aspocomp upgrades its machine park
The Finnish PCB manufacturer has invested in a new drilling machine for its factory.
Drilling machines play a crucial role in a PCB. The primary purpose of drilling machines in a PCB factory is to create holes in the PCB to accommodate electronic components and facilitate the interconnection of various circuit elements. One PCB can contain tens of thousands of holes, so drilling is indeed a crucial part of making PCB's
Aspocomp has a large drilling department and the company's latest addition to the drilling machine family is a Schmoll XRA x-ray drill. The new machine will add to the company's X-ray drilling capacity and provide improved X-ray contrast capability.