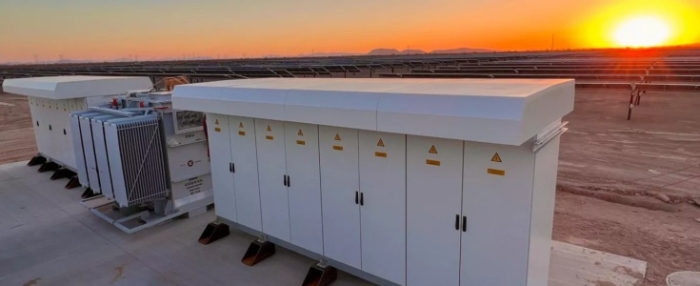 General |
Hitachi Energy acquires controlling stake in eks Energy
Switzerland's Hitachi Energy has moved to strengthen its position in the battery energy storage systems (BESS) space by buying Spain's eks Energy.
Hitachi Energy describes itself as a sustainable energy future company, which offers "advanced digital solutions and services built on unique domain expertise and experience, to make the energy system more resilient and secure."
Now, it is taking control of Seville-based eks – a supplier of power electronics and energy management solutions for storage and renewables integration. The investment also marks the start of a new strategic partnership with Powin, which maintains a significant ownership stake in eks.
Hitachi says it expects global demand for BESS to grow more than 20% per year through to 2030. It believes the addition of eks can helps it to develop power conversion products specifically designed for the next generation of energy storage systems.
"Hitachi Energy has been an innovative force in the BESS and microgrid space for more than 30 years, and this strategic acquisition demonstrates our continued commitment to deliver the most advanced and proven solutions for our customers...with this significant addition to our portfolio, Hitachi Energy is ready to address the demands of the fast-growing global BESS market with speed and scale."" said Massimo Danieli, Managing Director for the Hitachi Energy Grid Automation Business Unit.