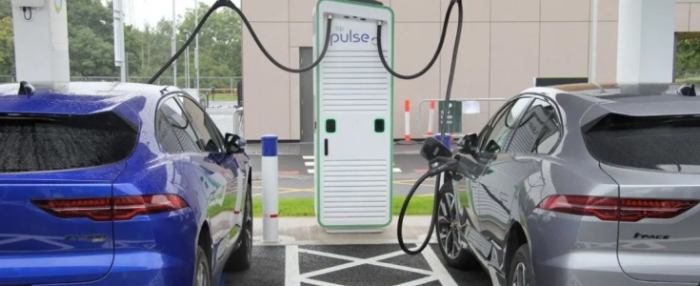 General |
BP signs $100m deal to buy EV superchargers from Tesla
Global oil giant BP is set to accelerate its move into electric vehicle 're-fuelling' by making a vast order for high-speed chargers.
BP's EV charging subsidiary, bp pulse, has agreed to buy USD 100 million of ultra-fast chargers from Tesla for distribution in the US, It will be the first deployment of Tesla's chargers on an independent network, and should begin rollout early next year at BP Pulse's Gigahub customer depots in Houston, Phoenix, Los Angeles, Chicago and Washington DC.
The Tesla ultra-fast chargers, which have an output of 250 kW, will be branded, installed and operated by bp pulse. They will be fitted with Tesla's 'Magic Dock', which is compatible with both North American Charging Standard (NACS) and Combined Charging System (CCS) connectors.
It means EVs from other major vehicle manufacturers can use the Tesla chargers on the bp pulse's network, regardless of whether they use CCS or NACS ports. The Tesla chargers will also support use of the Plug and Charge protocol, which simplifies and automates payments.
"Strengthening the bp pulse network with Tesla's industry-leading hardware is a major step forward in our ambitions for high speed, open access charging infrastructure in the US and advances our ambition to delivering an exceptional customer experience," said Richard Bartlett, global CEO of bp pulse. "Combined with our vast network of convenience and mobility sites on and off the highway, this collaboration with Tesla will bring fast and reliable charging to EV drivers when and where they need it."
"Selling our fast-charging hardware is a new step for us, and one we're looking to expand in support of our mission to accelerate the world's transition to sustainable energy," said Rebecca Tinucci, Tesla's senior director of charging infrastructure.
In February 2023, BP announced plans to invest USD 1 billion in America's EV charging infrastructure by 2030 with an aim of investing USD 500 million in the next two to three years.