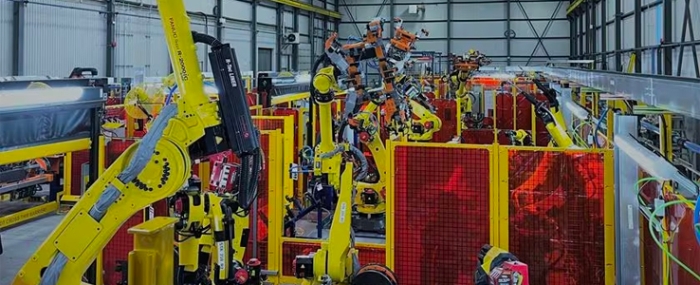 General |
Prodomax secures major automation order
Prodomax, a company within the Jenoptik Group, has secured an order from an existing customer for the design, construction and commissioning of four robot welding assembly lines in North America.
The order consists of several batches and has a total volume of more than EUR 30 million. Delivery is scheduled for mid-2024. In total, more than 200 industrial robots will be integrated into the four combined lines, which will perform welding, transport and inspection tasks fully automatically. The systems are for a new EV model of a well-known North American car manufacturer, which will start operating in early 2025.
Prodomax, based in Barrie, Ontario, Canada, currently employs around 180 employees and specialises in process automation in the automotive industry.
"As specialist for fully automated assembly lines we have established ourselves as a reliable partner of the US automotive industry", says Bradley Parcher, General Manager of Prodomax in a press release.