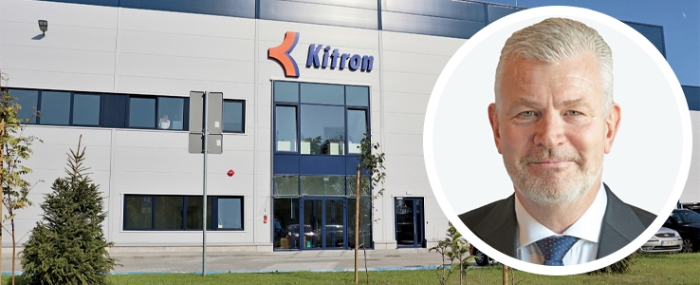 Electronics Production |
Record third-quarter sales for Kitron
EMS provider Kitron has reported third-quarter revenues of EUR 179.2 million, along with strong profitability
"In the third quarter of 2023, we have once again set a new benchmark for our performance with record third-quarter sales," says CEO Peter Nilsson, in a press release.
Revenue for the third quarter amounted to EUR 179.2 million, up from EUR 165.5 million during the same time last year. According to the company, growth was particularly strong within the electrification market sector.
Third-quarter operating profit (EBIT) was EUR 16.2 million, compared to EUR 11.5 million during the comparison period. EBITDA was EUR 20.7 million, compared to EUR 15.8 million last year.
The order backlog sits at EUR 502 million, which is an increase of 10% compared to a year ago, reflecting continued strong demand. Kitron says that it recorded the highest growth in the Electrification, and Defence & Aerospace market sectors. However, the order backlog is lower than in the quarter before as the gradually improving electronic component situation has reduced lead times.
"The quarter underscores our resilience and capability, showcasing a period marked by robust profitability and the fourth consecutive quarter with more than 9% EBIT margin. As we have said before, we have expected our order backlog to normalize due to the gradually improving electronic component situation. However, our outlook holds steady, indicating a trend towards growth rather than a contraction," the CEO sys.
Profit after tax ended up at EUR 9.7 million, an improvement from EUR 7.5 million in the same quarter the previous year.
Kitron reiterates its outlook for the full year and expects revenues between EUR 750 and 800 million with an operating profit (EBIT) between EUR 65 and 75 million.