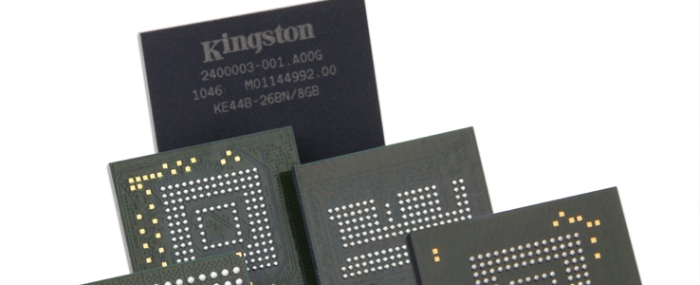 Analysis |
Inflation impacts demand, 2022 DRAM module makers' revenues fall
According to TrendForce, high inflation has reduced consumer demand for electronics, with worldwide DRAM module sales expected to reach USD 17.3 billion in 2022—a 4.6% YoY drop. Because each module producer supplies a distinct domain, their revenue performance differed greatly.
According to TrendForce's data, the top 10 memory providers together generated 96% of worldwide market revenue in 2022, with the top five suppliers accounting for 90% of total sales. Kingston kept its commanding 78% market share. Despite a slight decline in income, it maintained its status as the world's top dog. The company maintained its dominant position in market share rankings by limiting its revenue decline to a modest 5.3%, thanks to its comprehensive product supply chain and strong brand scale, even in the face of weak end-market demand.
Revenue performances diverged among module manufacturers due to different brand strategies
In 2022, Raxamel, which ranks second, achieved a remarkable achievement by growing by about 90%. A closer examination, however, indicates that this spike is mostly attributable to a substantial decrease in 2021, which results in a small comparison basis. Excluding 2021, its revenue trends reasonably when compared with previous years. Not only did Ramaxel show steady supply growth in the PC OEM category last year, but it also made significant progress in the server domain and garnered validation from server OEM clients. These factors contributed to its revenue growth in 2022, aligning with the company's operational achievements.
ADATA, which focuses mainly on consumer products, also ventured into high-margin products in industrial control, automotive, and e-sports last year, but their current low proportion made it hard to withstand the impacts of global demand shrinkage, leading to a 10% revenue decline and third place.
POWEV had its revenue increase by 12.7%, placing it in fourth place. This was made possible by the brand's success in the e-sports industry as well as a diversified channel sales approach. Despite Kimtigo's proactive product development and global expansion, it couldn't overcome the slide in consumer electronics spending, resulting in a revenue decline, and its revenue ranking slightly rose to fifth in 2022.
Company
DRAM Rankings
DRAM Revenue
DRAM market share (%)
2022
2021
2022
2021
YoY % change
2022
2021
Kingston Technology
1
1
13,500
14,261
-5.33%
78.12%
78.73%
Ramaxel
2
7
653
343
90.38%
3.78%
1.89%
ADATA Technology
3
2
576
640
-10.01%
3.33%
3.53%
POWEV
4
5
498
442
12.67%
2.88%
2.44%
Kimtigo
5
6
403
438
-7.99%
2.33%
2.42%
SMART Modular Technologies
6
4
385
459
-16.10%
2.33%
2.53%
Patriot Memory
7
--
160
139
15.11%
0.93%
0.77%
Innodisk
8
9
135
164
-17.78%
0.78%
0.91%
Team Group
9
8
132
168
-21.43%
0.76%
0.93%
Apacer Technology
10
10
121
145
-16.60%
0.70%
0.80%
Others
718
914
-21.46%
4.15%
5.05%
Total DRAM REvenue
17,281
18,113
-4.59%
100%
100%
Global memory module supplier ranking 2022 (USD million)