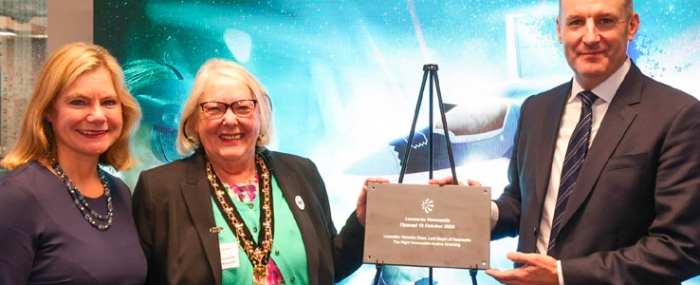 Electronics Production |
Leonardo creates 200 new jobs with new site
Defence and security company Leonardo has opened its eighth site in the UK, a high-technology science and engineering facility in the Newcastle Helix innovation cluster.
Engineering projects at the new facility – which will create at least 200 new jobs – will include defence digital and AI research as well as the development of advanced electronics and helicopter products.
More specifically, the Newcastle site will focus on the research, development and prototyping of Leonardo's next-generation sensing, security and vertical lift products. The company states that the site will connect to Leonardo's other scientific research and manufacturing sites around the country via the secure cloud, linking into the company's nationwide network of data-driven engineering projects.
"What distinguishes Leonardo from many other global firms with a UK presence is the research, engineering and advanced manufacturing that Leonardo does on shore in Britain. By opening this new site in Newcastle, we will now be able to hire regional talent from the North East to work on some of the UK's most exciting and forward-thinking technology projects," says Clive Higgins, Chair and CEO, Leonardo UK in a press release.
The company continues to recruit from Newcastle and the wider North-East region. The site will be, as stated earlier, home to at least 200 staff and the company is keen to grow beyond this in future.