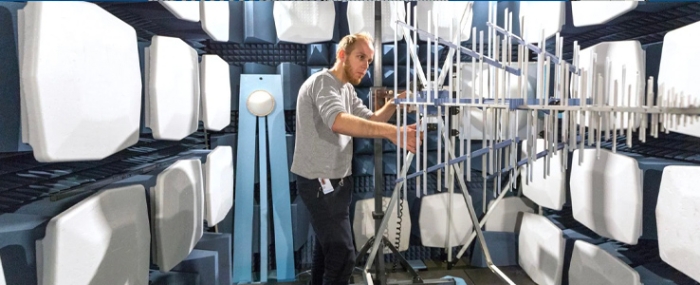 Electronics Production |
Etteplan to double its test capacity in Jyväskylä
Etteplan says it is making a significant investment in the Jyväskylä testing laboratory in Finland. With this investment, the company's testing laboratory will more than double its current size and test capacity.
Adding to the increased testing capacity, Etteplan will also strengthen the team with five new experts. The new laboratory is set to open in Aholaita, Jyväskylä, in the spring of 2024.
Etteplan's testing laboratory offers a range of tests for various physical products, such as environmental, antenna, and product safety tests. With the investment, the company says that it will improve its test capacity across several testing capabilities. These include electromagnetic compatibility (EMC) and radio frequency (RF) testing, as well as environmental (ENVI) and product safety testing (Safety).
As part of the expansion, a new 5-meter EMC chamber (5m SAC) will be built in the testing laboratory. In the new facility, EMC and RF tests can be conducted on increasingly larger products up to 2000 kg and 15 m3 in size, while also performing approval tests according to North American requirements (FCC & ISED). Additionally, a 42 m3 environmental walk-in test chamber has been acquired for the new laboratory, enabling humidity and temperature tests on larger systems.
"With the increasing prevalence of wireless devices, there is a growing need for EMC and RF testing, including larger products such as industrial equipment cabinets. At the same time, international regulations are becoming stricter, and we want to be ready to meet these market needs," says Timo Kallinen, Director of Product Testing at Etteplan, in a press release.