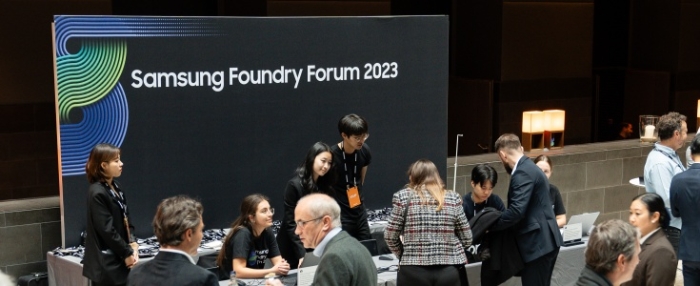 Electronics Production |
Samsung plans to ship next-gen 5-nm eMRAM auto chip by 2027
The world's largest memory chipmaker, Samsung, has announced that it intends to become the became the first company to mass-produce an eMRAM chip on a 28 nanometer process node.
Samsung unveiled its technology roadmap for advanced memory chips at the Samsung Foundry Forum event in Munich, Germany. The most notable take-away was its plan to develop and ship the industry's first 5-nanometer eMRAM by 2027.
eMRAM is in high demand from the automotive sector. Short for embedded magnetic random access memory, eMRAM is well-suited to automotive applications because it operates stably even at high temperatures thanks to its fast read and write speeds.
Samsung has a long track record of innovation in eMRAM. In 2019, Samsung Foundry, the Korean chipmaker's contract chipmaking unit, became the industry's first to mass-produce an eMRAM chip on a 28 nm process node.
Now, Samsung Foundry plans to expand its eMRAM portfolio by adding 14nm by 2024, 8nm by 2026, and 5nm by 2027.