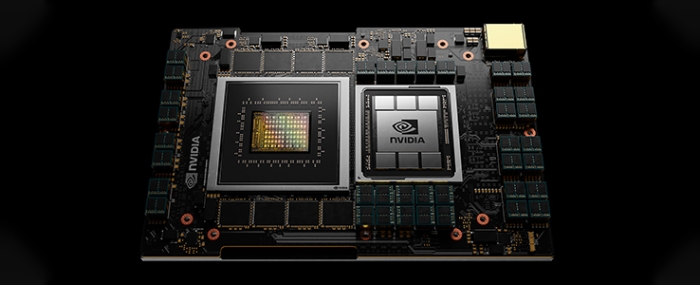 Analysis |
Sanctions to slash China's demand for high-end AI servers
October 17th brings a new round of developments in the ongoing chip war between the US and China as the Department of Commerce issued another update to its export control regulations.
This time, the update featured the inclusion of two new firms to the Entity List, as well as the targeting of areas such as semiconductor production equipment and HPC chips (mainly AI chips).
TrendForce analysts note that the formal addition of the NXT:1980Di, which was previously in a murky area, into the list of regulated products is a major development. However, since ASML has already been green-lit for shipments post-application, the immediate ripples from this move remain to be seen.
The situation for HPC chips, on the other hand, is expected to change as the present prohibition increases control over the A800, H800, and L40S series. This move is expected to reduce China's tech behemoths - ByteDance, Baidu, Alibaba, and Tencent (BBAT) - hunger for Nvidia's high-end AI servers from 5–6% to 3–4% of the worldwide AI server market.
TrendForce states that Chinese CSPs are expected to expedite stockpiling efforts in the short term and accelerate independent AI chip development in the medium to long-term
Although the crackdown has reduced Chinese CSP demand for premium AI servers, TrendForce predicts a BBAT hoarding frenzy during this transitional period. It's also possible that Nvidia will want to reserve some of its limited resources, like the H800, for usage by Chinese users.
In the long run, with the US imposing continual AI chip prohibitions since 2022, there has been an increasing tendency among large or technologically capable Chinese companies to develop independent chips. For example, Alibaba's Pingtouge is entering the ASIC market, while Huawei is investing in its Ascend series to develop a local ecosystem in China.
Furthermore, the edge AI sector, with its smaller models and inference chips, has less rigorous performance requirements, and Chinese chip companies like Pingtouge and Hanergy are seen accelerating their development efforts in this space as well.
TrendForce anticipates that AI chip makers, like Nvidia and AMD, will also plan for products that comply with new US regulations. These rules may push chipmakers to provide more diversified solutions in order to meet the restrictions of global geopolitics. For example, companies might develop product lines with lower TFLOPS prowess, such as TF16 or TF32, or pivot towards larger die sizes, satisfying the technical requirements of the ban without losing market reach.
Furthermore, new sanctions might spark a paradigm shift among China's major patrons, such as BBAT and academic and research organisations, encouraging them to consider renting AI training resources from places other than China. This strategy would support fundamental work in the Large Language Model (LLM) space before transitioning onto training, fine-tuning, or AI inference activities for smaller models on home territory.