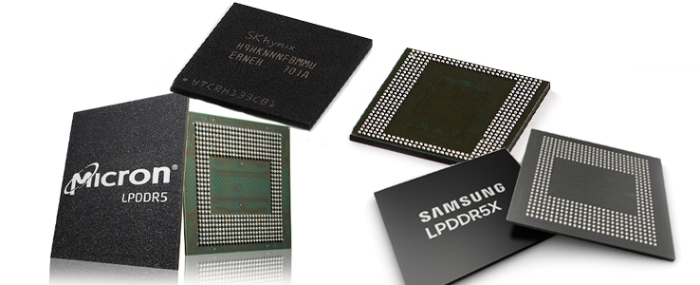 Analysis |
Q4 DRAM contract prices set to rise
TrendForce reports indicate a universal price increase for both DRAM and NAND Flash starting in the fourth quarter. DRAM prices, for instance, are projected to see a quarterly surge of about 3-8%.
Whether this upward momentum can be sustained will hinge on the suppliers' steadfastness in maintaining production cuts and the degree of resurgence in actual demand, with the general-purpose server market being a critical determinant.
PC DRAM: DDR5 prices, having already surged in the third quarter, are expected to maintain their upward trajectory, fueled by the stocking of new CPU models. This forthcoming price hike cycle for both DDR4 and DDR5 is incentivizing PC OEMs to proceed with purchases. Although manufacturers still have substantial inventory and there's no imminent shortage, Samsung has been nudged to further slash its production. However, facing negative gross margins on DRAM products, most manufacturers are resistant to further price reductions, instead pushing for aggressive increases. This stance sets the stage for an anticipated rise in DDR4 prices by 0–5% and DDR5 prices by around 3–8% in the fourth quarter. Overall, as DDR5 adoption accelerates, an approximate 3–8% quarterly increase is projected for PC DRAM contract prices during this period.
Server DRAM: Buyer inventory of DDR5 has climbed from 20% in Q2 to 30–35% recently. However, with only 15% being actually utilized in servers in Q3, market uptake is slower than expected. Meanwhile, Samsung's intensified production cutbacks have notably shrunk DDR4 wafer inputs, causing a supply crunch in server DDR4 stocks. This scenario leaves no leeway for further server DDR4 price reductions. In response, manufacturers, aiming to enhance profits, are accelerating DDR5 output.
Looking ahead, Q4 forecasts anticipate stable server DDR4 average prices, while server DDR5 is set to maintain a declining trajectory. With DDR5 shipments on the rise and a notable 50-60% price disparity with DDR4, the blended ASP for the range is poised for an upswing. This leads to an estimated 3–8% quarterly hike in Q4 server DRAM contract prices.
Mobile DRAM: Inventories have bounced back to healthy levels sooner than other sectors, thanks to price elasticity driving an increase in per-device capacity, and revitalizing purchasing enthusiasm in 2H23. On the other hand, although Q4 smartphone production hasn't reached the previous year's levels for the same period, a seasonal increase of over 10% is still supporting demand for mobile DRAM. However, it's crucial to note that current manufacturer inventories remain high, and production cuts haven't yet altered the oversupply situation in the short term. Nevertheless, manufacturers, under profit margin pressures, are insisting on pushing prices upward. For products where inventory is more abundant, such as LPDDR4X or those from older manufacturing processes, the estimated contract price increase will be about 3–8% for the quarter. In contrast, LPDDR5(X) appears to be in tighter supply, with projected contract price increases of 5–10%.
Graphics DRAM: A niche market dynamic and an acceptance of price hikes among buyers suggest sustained procurement of mainstream GDDR6 16Gb chips, preparing for expected price increases in 2024. The launch of NVIDIA's new Server GPU L40s in the third quarter is facilitating the depletion of existing manufacturer inventories. Furthermore, gaming notebooks are excelling in sales, surpassing the general notebook market this year. Consequently, manufacturers are experiencing less inventory stress for graphics DRAM than they are for commodity DRAM. This landscape sets the stage for an anticipated 3-8% hike in graphics DRAM contract prices for the fourth quarter.
Consumer DRAM: Samsung initiated significant production reductions starting in September to diminish its surplus of older inventory. These cuts are projected to hit 30% by the fourth quarter. With the anticipation of steadily declining inventories, manufacturers are looking to increase consumer DRAM contract prices, aiming for hikes of more than 10%, to avoid incurring losses. However, even though some producers raised their prices at September's close, demand continues to be lackluster, with purchasing and stock-up efforts not as strong as anticipated. This deviation in pricing goes against the expected supply-demand balance, suggesting a more modest estimated rise of 3–8% in consumer DRAM contract prices for the fourth quarter—below manufacturers' initial targets.
3Q23
4Q23 (E)
PC DRAM
DDR4: down 3~8%
DDR5: up 0~5%
Blended ASP: down 0~5%
DDR4: up 0~5%
DDR5: up 3~8%
Blended ASP: up 3~8%
Server DRAM
DDR4: down 3~8%
DDR5: down 0~5%
Blended ASP: down 0~5%
DDR4: mostly flat
DDR5: down 0~5%
Blended ASP: up 3~8%
Mobile DRAM
LPDDR4X: down 0~5%
LPDDR5(X): up 0~5%
LPDDR4X: down 3~8%
LPDDR5(X): up 5~10%
Graphics DRAM
down 0~5%
up 3~8%
Consumer DRAM
down 0~5%
up 3~8%
Total DRAM
down 0~5%
up 3~8%
Price projections for different categories of DRAM products
---
For more information visit TrendForce.