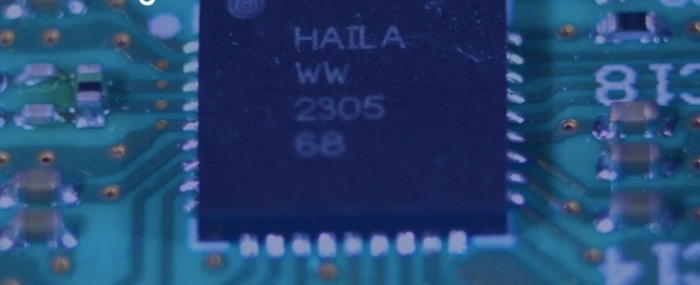 General |
HaiLa raises $10.35m to bring system-on-chip tech to market
HaiLa Technologies, a Canadian fabless semiconductor and software company, has completed a major fund raise from investors including Murata Electronics and Stanford University.
The company's main focus is power reduction. It describes its mission as powering efficient communications solutions that enable ambient IoT and reducing wireless sensor battery waste. It says the cash injection will accelerate its R&D development, and bring its ultra low-power system-on-chip (SoC) solutions to market.
These SoC products reduce the number of batteries required for a connected device's lifetime. This enables wireless devices to last longer on the same battery, use smaller batteries, and in turn see fewer batteries in landfills.
"Our collective mission is to drive down power consumption in connected IoT sensing devices and work towards a level of power-efficiency that reduces the overall battery requirement. This new strategic partnership combined with the new funding is a testament that the industry and investment communities recognize the importance of HaiLa's objectives," said Derek Kuhn, CEO of HaiLa.
The new funding came from new strategic investor Murata Electronics as well as existing investors including Stanford University, Mika, Ecofuel Fund, Chrysalix, and TandemLaunch.