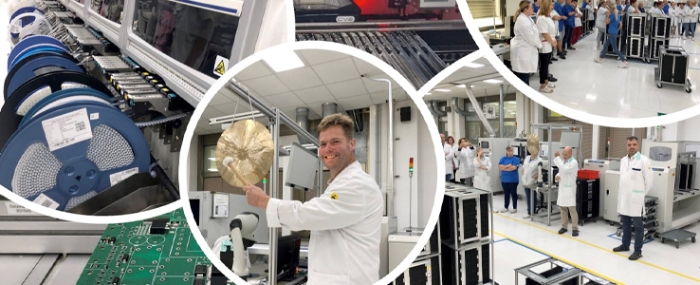 Electronics Production |
Slovenian EMS launches serial production post restructuring
Slovenian EMS provider SG Automotive recently embarked on its first major serial production venture – which is not in the automotive sector – following the completion of a successful restructuring at the end of 2021.
The company is mostly known for its focus on the automotive industry, having more than 20 years of experience under its belt in the development and production of automotive LED lights, wire harnesses, and other electronic components designed especially for the automotive industry. Now, the company is diversifying itself.
"In the initial phase of this project, we are set to assemble approximately 200,000 PCBs and control boxes for adjustable furniture," says Juan Arrambide, Head of Sales at SG Automotive in a press release. "By the end of next year, we anticipate a total output exceeding half a million units."
Klaus Schuster, CEO of SG Automotive, says that the diversification and expansion into non-automotive industries are integral components of the company's new strategy.
"Currently, we achieve an annual turnover of approximately 20 million Euros, and we are well on track to reach our target of 30 million Euros by 2025."
Today the company operates out of a 3.000 square metre facility, equipped with four SMT lins and one THT line, located in Slovenske Konjice in northeastern Slovenia. SG Automotive says that it will leverage its expertise and experience gained from within the automotive sector as it continues its diversification.