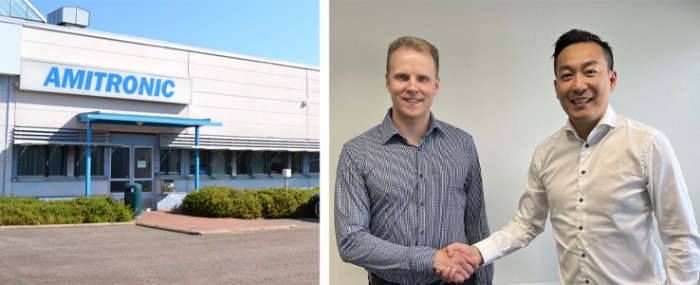 Electronics Production |
Amitronic Oy names new Managing Director
Amitronic Oy, a Finnish company within the Addtech group business area for electrification, has named Miika Hokkanen as its new Managing Director.
Amitronic Oy is best described as an importer of technical products. The company's product range covers technical equipment, components, and materials for electronics production and protection, as well as EMC- and environmental testing.
Miika brings experience and competence to his new position from working at Amitronic for almost a decade. In his most recent position with the company, he held the title of Product Manager for the company's EMC operations.
Amitronic's long-time Managing Director and founder, Keijo Hokkanen, will continue to work for Amitronic, however this time as a Sales and Technical Advisor. Meaning that he can focus on the tasks he enjoys the most, working with the customers and suppliers in the hands-on sales business.
"I'm looking forward to this opportunity to continue and develop the successful Amitronic business, which has been operating already for 30 years. The target is to stick with our core principles of serving our customers with superior support and products. Furthermore, we want to further develop and grow our business with our stakeholders, Addtech, suppliers, and customers in the future," says Miika Hokkanen in a press release.
Joseph Kan, Chairman of the Board and Business Unit Manager in Addtech, believes that with Miika's experience from the component industry, and with a new visionary approach, Amitronic is poised to drive new growth.
"Miika's commitment to collaboration, innovation, and sustainability aligns perfectly with our values. We're excited to see how he with a strong team can take the company to new heights and drive the company's growth," Joseph Kan says.