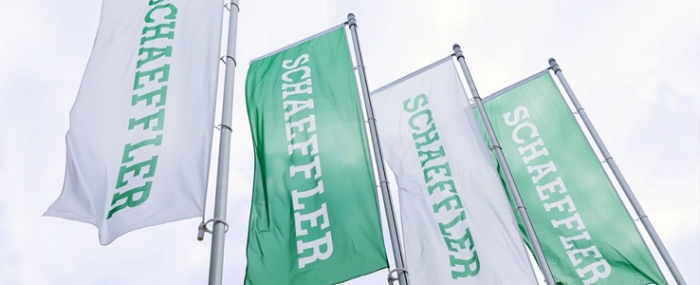 Electronics Production |
Schaeffler makes an offer for Vitesco Technologies
Schaeffler has decided to launch a public tender offer for all outstanding shares in Vitesco Technologies to create a leading "Motion Technology Company" with four focused divisions, in a deal that values the powertrain supplier at EUR 3.64 billion.
Vitesco shareholders are offered EUR 91 per share, which is 21% more than last week's closing price.
There will be no minimum acceptance threshold related to the offer, and Schaeffler expects to close the deal during the fourth quarter of 2024.
Schaeffler says in a press release that it has no intention to enter into a domination and/or profit and loss transfer agreement with Vitesco, nor plans for a delisting or a squeeze-out of the remaining Vitesco shareholders following the closing of the tender offer.
Schaeffler is convinced that the combination with Vitesco will significantly improve competitiveness. Especially in the fields of electrification, Schaeffler and Vitesco have complementary technology portfolios, allowing the combined company to offer solutions across all dimensions, leveraging the accelerating growth opportunities in e-mobility. S
With the transaction, Schaeffler intends to broaden its business and technology portfolio, in particular in the area of e-mobility, and establish a leading Motion Technology Company with four focused "pure-play" divisions with leading positions in their respective end markets, namely The E-Mobility Division; The Powertrain & Chassis Division; The Vehicle Lifetime Solutions Division and The Bearings & Industrial Solutions Division.
"With the launch of the tender offer today, we are initiating a transformative move for Schaeffler. By combining Schaeffler and Vitesco, we will build a leading Motion Technology Company with four focused 'pure-play' divisions, a balanced well-diversified portfolio, and critical scale across its businesses. This includes a best-in-class e-mobility champion with significant growth potential. The combination will make Schaeffler and Vitesco stronger together and is beneficial for customers, employees, shareholders and business partners," says Klaus Rosenfeld, CEO of Schaeffler AG in the press release.
The deal could lead to EUR 600 million in yearly "revenue and cost synergies" by 2029. Based on annual 2022 figures, post-merger Schaeffler will have annual Pro-forma sales of around EUR 25 billion and a well-balanced divisional and regional mix. The combined company will employ more than 120,000 people with 44 R&D centers and more than 100 production sites.