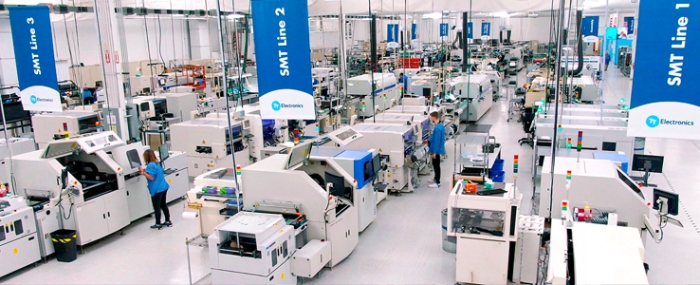 Electronics Production |
TT secures multi-million deal with Marotta Controls
Electronics manufacturer TT Electronics says that its Global Manufacturing Solutions (GMS) business has secured a multi-year, multi-million-dollar contract for the production of high-reliability electronics in a next-gen military air platform.
Production for the five-year contract will take place at TT Electronics' 125,000-square-foot Cleveland facility. This award is the latest in a series of new contract signings for TT Electronics, driven by an increase in demand for aerospace and defense platform production.
"As a strategic manufacturing partner, our ethos is all about building long-term relationships that enable our customers to bring products to market faster than the competition or to keep up with market demand," says Michael Leahan, Chief Operating Officer at TT Electronics, in a press release. "For over seven years, TT and Marotta teams have worked together tirelessly to deliver speed to market on a number of critical military platforms. As we enter into the new contract, we are committed to supporting Marotta for the long-term and building upon our partnership."
The leadership team at TT say that its Cleveland facility is poised for growth, with operations centred on the production of next-generation electronics for aerospace and defense. Building upon a number of recent contract wins in the sector including the recent 12-year Honeywell Anthem Award, this new contract marks another milestone for the company.
"TT is a true partner to Marotta. Having worked together already on several next generation programs, we trust their experienced team to support our product development process, solve technical challenges collaboratively and help us to meet the critical demands of our end customer," says Steve Fox, Senior Vice President, Power and Actuation Systems at Marotta Controls.