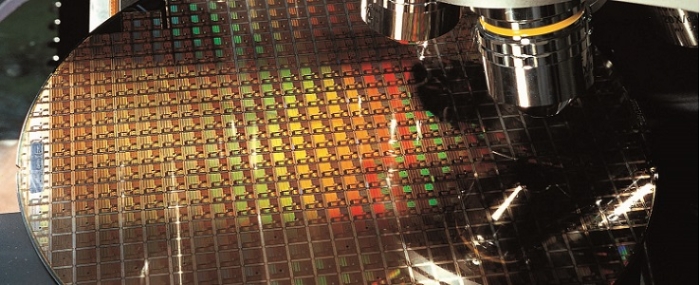 Analysis |
Chilly demand prospects for 8-inch production capacity
The utilisation rate for 8-inch production capacity is expected to drop to 50-60%, says TrendForce
According to TrendForce data, the utilisation rate of 8-inch production capacity in 1H23 benefited from sporadic inventory replenishment orders for Driver ICs during the second quarter. Furthermore, wafer foundries implemented pricing techniques to entice clients to place early orders, offering solid backup. However, continuing macroeconomic and inventory challenges caused an anticipated demand boom to evaporate in 2H23.
Meanwhile, stockpiles in automotive and industrial control segments grew after meeting initial shortages, tempering demand. Inventory reductions for Fabless and other IDMs were severely hampered by stiff price rivalry from PMIC leader Texas Instruments (TI). With IDMs ushering in output from their new plants and pulling back outsourced orders, this compounded reductions to wafer foundries.
This dynamic saw, according to TrendForce, 8-inch production capacity utilisation dipping to 50–60% in the second half of the year. Both Tier 1 and Tier 2/3 8-inch wafer foundries saw a more lackluster capacity utilization performance compared to the first half of the year.
With the current state of the economy, the global semiconductor foundry capacity utilisation rate will have a difficult time recovering by 2024. There are glaringly few rebound indications, 8-inch capacity utilisation for 1Q24 is expected to mirror, or even fall below 4Q23 figures.
However, TrendForce asserts that beginning in 2Q24, while end sales clarity remains hazy owing to general economic uncertainties, inventory levels are anticipated to wane, returning to a healthier equilibrium
"The ensuing periodic restocking and the added momentum from orders shifted to Taiwanese foundries (owing to decoupling from China), should keep the 8-inch utilization rate from diving further. The average annual utilization rate for 8-inch wafers in 2024 is pegged around 60–70%. A swift return to yesteryear's peak capacity seems difficult for now," TrendForce writes in a press release.
Taiwanese and Korean semiconductor foundries face the brunt of order curtailments
When compared to its Taiwanese and Korean counterparts, Chinese foundries like SMIC and HuaHong Group (mainly HHGrace for 8-inch) have somewhat higher 8-inch utilisation rates. The proactive pricing approaches of Chinese foundries and China's push for domestic IC substitution and production are said to be key drivers. However, despite price reduction across foundries in 2H23, a predominantly conservative market outlook from clients, combined with the absence of urgent orders, meant these reductions rendered limited assistance to the 8-inch wafer utilisation rate in the latter half of the year.
Panning to 2024, SMIC and HHGrace are forecast to outpace their Taiwanese and Korean counterparts in an 8-inch utilisation rate resurgence. HHGrance could even see a stellar rebound, reaching 80–90%. On the Taiwanese front, TSMC grapples with PMIC order pullbacks, predicting an expected drop in 8-inch utilization to below 60% from 4Q23 to 1Q24. UMC and PSMC, in the same span, are gearing up to maintain levels above 50%.
Furthermore, even traditionally resilient Japanese and European IDMs commenced their inventory recalibration in 3Q23, potentially further stalling the recovery timeline for the 8-inch capacity utilisation rate.
Korean heavyweight, Samsung, has prioritised its 8-inch production for large-sized Driver ICs, CIS, and smartphone PMICs. However, the persistent softness in consumer demand has prompted their clientele toward a more guarded-order strategy. Furthermore, Chinese CIS patrons, aligning with local manufacturing inclinations, are transitioning toward native foundries. Consequently, Samsung's 8-inch utilisation rate has languished in 2H23, with expectations set at approximately 50% throughout 2024.
---
For more information vist TrendForce.