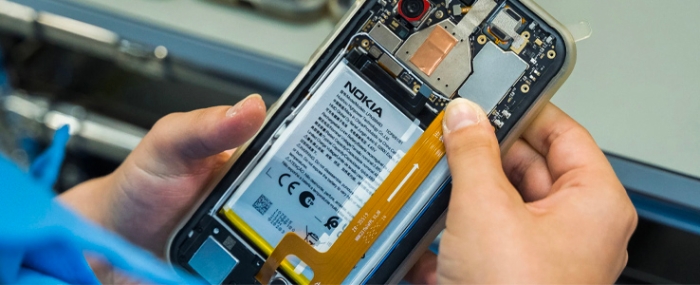 Electronics Production |
Nokia 5G smartphones now manufactured in Europe
Smartphone manufacturer HMD Global has reached a major milestone. The company has started manufacturing 5G Nokia smartphones in Europe.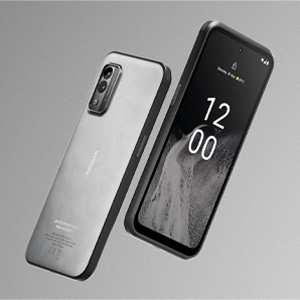 The company teased its plans to bring smartphone manufacturing back to Europe in February earlier this year. A move that aligns with the overall growth potential for smartphones in Europe, with Canalys forecasting that the European smartphone market will increase by 7% in 2024.
Now, HMD has started manufacturing 5G smartphones in Europe and the first device off the line is the Nokia XR21.
"We are thrilled to be manufacturing the Nokia XR21, our signature rugged 5G smartphone, in Europe. We are dedicated to investing in security, technology and manufacturing processes that make our devices more secure and longer lasting," says Jean-Francois Baril, Co-Founder, Chairman and CEO of HMD Global, in a press release.
The CEO continues to state that future plans include further investment into software security, with the intention to offer customised software and security features directly to customers.
HMD says that the company developed the capabilities and processes to bring device production to Europe as a response to the evolving needs of enterprise customers. Every device undergoes software and malware testing in Europe, with some enterprise customers requesting additional security in conjunction with a number of IT security partners – all data is stored securely in the EU.
To celebrate the new manufacturing origin and security standards of the Nokia XR21, the company will release a limited edition of 30 units to come off the European assembly line, and according to the video below, at least some manufacturing is taking place in Hungary.
Evertiq has reached out to HMD for further information.