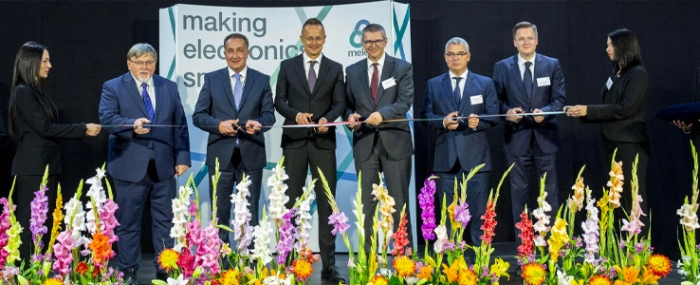 Electronics Production |
Austrian EMS provider expands in Hungary
Austrian EMS provider Melecs has inaugurated a new production hall at its site in Győr, Hungary. With an investment of EUR 12 million the company is creating 120 new jobs in the region.
The investment does not only include the extension of the production area and capacities but also – according to a report from HIPA, the Hungarian Investment Promotion Agency – the making of new products and production-related infrastructure development.
Melecs has been operating out of Győr since 2010, and has since its foundation continuously developed the site. The current investment is aimed at expanding the company's manufacturing capacity in order to meet the needs of current and potential new customers.
In sheer numbers, the investment has added another 1,800 square metres of floor space to the existing 4,200 square metre production area. But it wasn't just square metres that was added with the investment, Melecs has also purchased and installed new equipment and production lines. The warehouse capacity will also be increased by 30%, the related infrastructure investment will also include the extension of the test laboratory, the report continues.