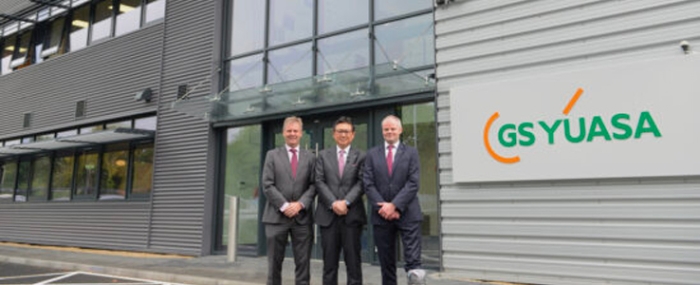 Electronics Production |
GS Yuasa cuts the ribbon for UK battery facility
GS Yuasa Corporation has officially opened the company's new facility at Ignition Park, Swindon.
GS Yuasa's new 178,500 square foot site will act as the headquarters for GS Yuasa Battery Europe Ltd as well as the sales and distribution centre for GS Yuasa Battery Sales UK Ltd.
The new facility incorporates sophisticated automated shuttle racking, AGV reach trucks and pick tunnels which significantly improve order processing capacity and operational efficiency in the warehouse. It also sports dedicated charging facilities, as well as an e-commerce picking area with specialist packing equipment.
GS Yuasa Battery Europe Ltd. will also relocate to the new facility from their current offices at GS Yuasa's UK factory in Ebbw Vale, Wales. The company oversees GS Yuasa's six European companies, and the move aims to strengthen finance, supply chain and IT operations across the continent.
"We are delighted to officially open our new facility at Ignition Park, Swindon. This momentous occasion signifies our unyielding commitment to excellence and innovation, solidifying our position as the world's leading battery manufacturer and market leaders within the automotive and industrial markets across Europe. With the most advanced warehouse equipment, streamlined processes, and a relentless focus on customer satisfaction, GS Yuasa is poised to set new industry standards and chart a course for the future of battery manufacturing and distribution," says Andrew Taylor, Managing Director & CEO of GS Yuasa Battery Europe in a press release.