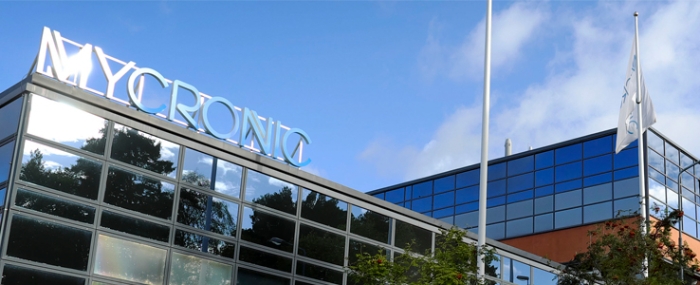 Electronics Production |
Mycronic receives first order for solid state laser upgrades
Mycronic has received the first order for upgrades of already installed display mask writers from gas laser to solid state laser from SK Electronics in Japan.
Until now Mycronic's display mask writers have been equipped with gas lasers, whereas the SLX semiconductor mask writers have been equipped with solid state lasers, which consume about 99% less energy than a gas laser. The challenge has been to find a solid state laser solution for producing the much larger display photomasks – something that has now been successfully solved. Delivery of the upgrades is planned during the coming two years.
The transition to solid state lasers is described as an important step in Mycronic's journey to reduce the climate impact over the product's life cycle.
"Although the solid state laser upgrades will not be a significant net sales contributor for Mycronic, they constitute a milestone in our journey towards sustainable and climate friendly electronics production. We are happy to be part of SK Electronics' efforts to achieve sustainable manufacturing by reducing their climate impact", says Charlott Samuelsson, Sr VP Pattern Generators at Mycronic in a press release.