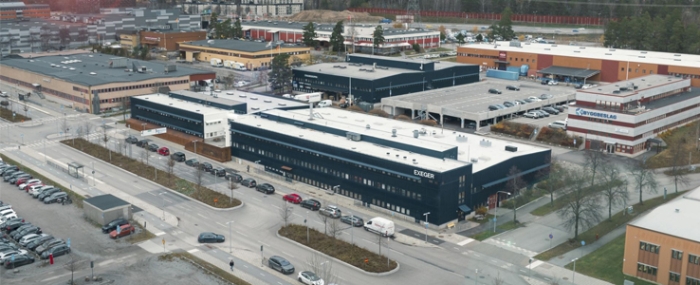 Electronics Production |
Exeger's new Stockholm factory is now operational
Swedish deep tech company Exeger says that the first Powerfoyle cells have been produced and delivered to customers from its new factory, Stockholm II.
The new industrial-scale factory is located in the Kista neighborhood of Stockholm, Sweden and once fully scaled, Stockholm II will enable Exeger to produce up to 2.5 million square metres per year of its patented solar cells, making it one of Europe's largest solar cell factories in terms of annual production capacity.
The new factory adheres to Exeger's environmental friendliness criteria, running on 100% renewable energy while emitting no toxic emissions from production. This has been accomplished using an existing structure that has been developed into a manufacturing site, to further minimise the carbon footprint of the new factory.
The new factory has been designed to expand in modular steps, which enables the company to optimise capital expenditure and enhance operational agility. ABB and Quant have been two key partners in the successful scaling of Stockholm II. Swedish industrialisation and manufacturing expert ABB have been a partner in the robotisation of both production sites.
Over time, Stockholm II will have ten times the production capacity of Stockholm I and become the main mass-production facility. Stockholm I will then support with production and become a research and development center with industrial-scale machines to swiftly scale lab results into commercial solar cells.
"Witnessing the first Powerfoyle cells shipped from Stockholm II made me very proud of the whole team. Officially starting production at our second factory has been a huge step in our journey, enabling us to secure contracts with some of the world's largest companies. Producing at this scale, with world leading companies as customers, will make Powerfoyle the new standard for sustainability and convenience in electronics. To put it into perspective, if the whole Stockholm II production was dedicated to remote control solar cells, that could substitute over one billion batteries, having a huge impact on the environment," says Giovanni Fili, CEO and Founder of Exeger, in a press release.