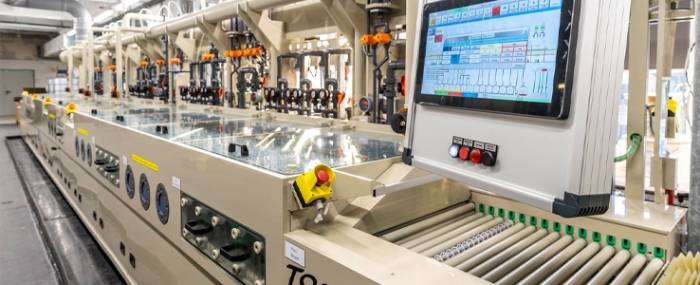 PCB |
KSG invests in quality – adds new OSP line
German PCB manufacturer KSG Group utilised the summer to expand its capacities in the field of organic surface coating by bringing a new wet-chemical horizontal system online.
An OSP line from TSK Schill enables the PCB manufacturer to implement a higher production volume and also features optimised processing operations, improved occupational safety and health, and also – a high degree of user-friendliness.
As an alternative to metallic surface finishes, OSP (which stands for organic solderability preservative/organic surface protection) is a favourable and RoHS-compliant variant that produces a flat soldering surface, this can also be renewed several times without damaging the PCB. The nickel-free coating is also suitable for high-frequency applications and can be combined with electroplated nickel/gold (NiAu) if necessary.
KSG can now take full advantage of these and further benefits to obtain not only a higher capacity, but also high-quality results with a uniform layer thickness and a very homogeneous surface.