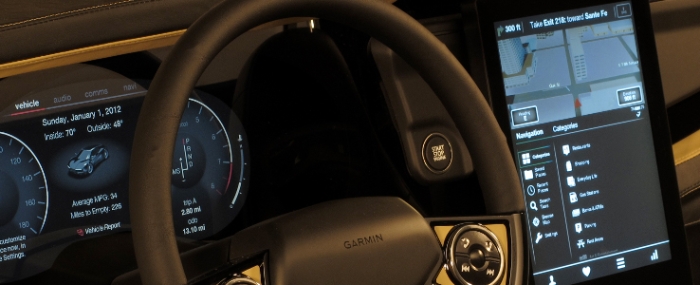 Analysis |
Manufacturers from China have increased their dominance
At least in the in the auto display market. Omdia reports that Chinese companies have emerged as the top suppliers in the automotive display market in the first half of 2023, holding a market share of 45.3%.
Chinese companies have extended their dominance in the display industries after dominating the TV and smartphone display markets. According to Omdia's Automotive Display Intelligence Service, Chinese companies hold 45.3% of the market share, a significant increase from their 7.1% share a decade ago.
Not to mention that Chinese suppliers now also retain a majority share of 55.5% in the a-Si LCD market and have entered the OLED market with a 17.8% share.
With a combined share of 30.7%, BOE and Tianma are the two main drivers of this expansion. Being the sole panel provider with a market share of above 15%, BOE stands out. With two Gen6 OLED fabs that provide cost-effective platform models and two Gen8.6 TFT LCD fabs (one a-Si, the other Oxide), the firm has more than enough capacity to satisfy the demands of the automotive display market. BOE has established itself as the center stack display and aftermarket leader. At the same time, Tianma is increasing the capacity of its production for automotive displays, with a-Si LCD its application. In addition, Tianma holds a commanding 24% market share for instrument cluster displays.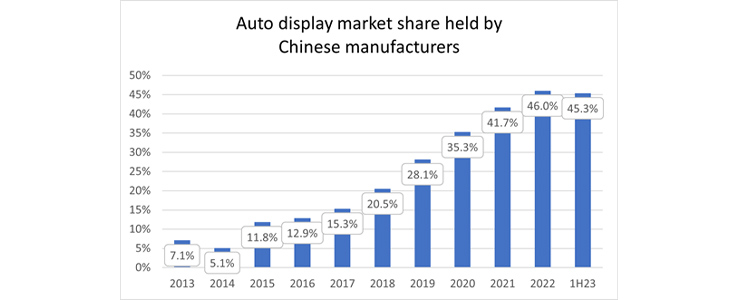 "Omdia expects the Chinese suppliers to maintain a high level of capacity for automotive display production," said Stacy Wu, Senior Principal Analyst at Omdia's Displays practice, in a press release. "In addition to BOE, HKC, Tianma, and CSOT have also planned to allocate a certain amount of Gen8.x a-Si/Oxide LCD for automotive use. BOE and Tianma are set to shift more LTPS LCD capacity from smartphone display to automotive after CSOT. On top of BOE and EDO, Tianma, CSOT, and Visionox are also planning to manufacture OLED automotive displays. The Chinese players' strength in cost and capacity will continue to give them an advantage in dominating the automotive display market."