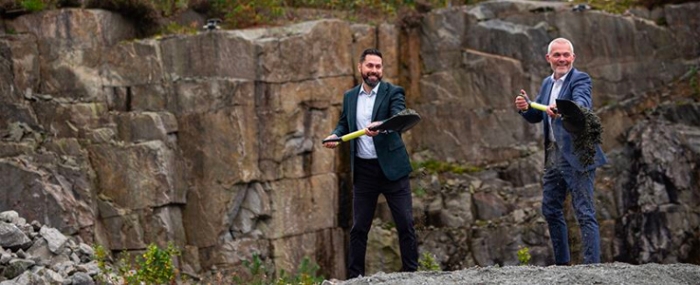 Electronics Production |
Volvo and Northvolt break ground on gigafactory
Construction of Volvo Cars and Northvolt's joint Li-on battery gigafactory in Gothenburg, Sweden, is now officially underway.
Once complete, it will be among the largest in Europe, with over 3,000 employees and the potential to produce batteries for around half a million cars per year.
During the summer, Novo Energy, the joint company, had its environmental permit for the new plant approved. In August, the City Planning Committee in Gothenburg also approved the building permit for the first phase, entailing 130,000 square metres, a press release reads.
The construction of the first-phase building will include the first production line, which is expected to be operational in late 2026.
At the same time, Novo Energy's R&D activities at Lindholmen are expanding rapidly. At the location specialists and engineers are developing new batteries for Volvo and Polestar cars.
When complete, the new battery gigafactory in Gothenburg will have a potential annual cell production capacity of up to 50 GWh.
"It's a great day for us, a real milestone. We are grateful to everyone who contributes in different ways. The know-how and innovation that exists here in Gothenburg is fantastic. We have been able to grow to 200 people in a short time, but we need to continue to grow rapidly, and scale up as our entire industry grows," says Adrian Clarke, CEO of Novo Energy in the press release.