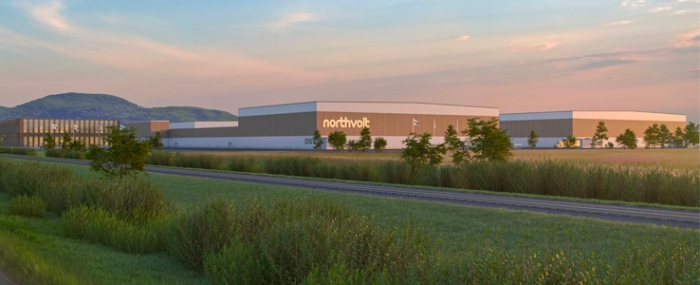 Electronics Production |
Northvolt to buid next gigafactory in Quebec, Canada
Swedish battery manufacturer Northvolt, says that it will establish a fully integrated lithium-ion battery gigafactory, just outside of Montreal, in the Canadian province of Quebec.
The factory, which will be named Northvolt Six, will host 60 GWh of annual cell manufacturing capacity, with adjacent facilities for cathode active material production and battery recycling, enabling fully circular production at the site.
Construction of the first 30 GWh phase of the project is due to start before the end of the year and the first operations are set to begin in 2026. This initial phase of cathode and cell manufacturing, coupled with recycling, is expected to require a total investment of USD 5 billion and employ up to 3,000 people.
The phase is developed with strong support from the Government of Canada and the Government of Quebec and will represent the largest private investment in Quebec's history.
"In the seven years since Northvolt was founded, we have pursued a singular goal – to establish a new, sustainable model for battery manufacturing. Today, we are expanding our ambitions by bringing Northvolt to Canada," says Peter Carlsson, CEO and Co-Founder of Northvolt, in a press release.
The selection of the 170-hectare site for Northvolt Six in McMasterville and Saint-Basile-le-Grand just outside the city of Montréal was made after an extensive review of locations in North America. The site fulfils a multitude of criteria that are necessary to ensure that the company will be able to meet its commitment to sustainable battery production. Quebec hydroelectricity, for instance, guarantees cell production from 100% renewable energy and the region is described as an ideal location in the North American automotive value chain.
Northvolt Co-Founder Paolo Cerruti will lead the project as CEO of Northvolt North America, which will have its head office in Montreal.